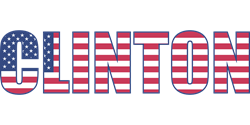 (PRWEB) August 14, 2016
The education policies put into place by presidents have had a resounding effect on students of all generations, whether good or bad, what the president decides could impact the course of many students and their academic career. While Republican nominee, Donald Trump, has said very little on the subject of education -- "We will rescue kids from failing schools by helping their parents send them to a safe school of their choice," -- it's important to focus on the information we have available, added the spokesman of MedicalSchoolsinUSA.com, Ben Davidson.
The company, MedicalSchoolsinUSA.com, has been a provider of free online information for medical students since they were founded. Their goal has been to help students have a successful academic career and transition to residency smoothly. Their site features free guides on studying for the MCATs, transitioning from each year of undergraduate and graduate school, and even paying off debt after graduation.
The spokesman continued, "While it is still unclear what Trump plans to do about education in American, Clinton has made her policies well known to the public. Her focus is providing free tuition for low-to-middle income families (household income under $125,000) for the first four years of public colleges and universities. This is already a major change for medical students for their undergraduate degrees, allowing them the freedom to explore their options and not be 'stuck into a medical school path just because they decided to start down that road their first year of college.'"
Clinton's other favorable policies, according to MedicalSchoolsinUSA.com, are geared towards debt, interest, and forgiveness, helping students protect their credit from delinquencies and convenient refinance options. The MedicalSchoolsinUSA.com believe that students will have a lot more options open to them with a lot less debt holding them back.
Davidson and his team believe that Clinton's administration will do well to solve many of the problems facing education in this country, transitioning to more successful models, like those of Germany and Sweden. Davidson says that his team awaits more information on Trump's stance on education "As his primary stance seems to be removing "common core" and not mentioning much else."
People that are interested in medical school can read more information about transitioning, attending, and paying for medical school by visiting MedicalSchoolsinUSA.com for more information.