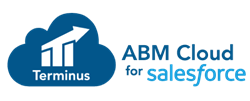 Boston, MA (PRWEB) August 12, 2016
Social123 has joined the ABM Cloud for Salesforce program, founded by Terminus and officially launched yesterday at the #FlipMyFunnel conference in Boston. The partner program seeks to help marketers understand the ABM software product landscape and select best-in-class tools across functional categories.
Social123 is a Data as a Service solution that allows marketers to better understand their existing data and helps them to strategically grow and enrich datasets with their real-time data solution. Their solution is utilized for some of the most sophisticated ABM programs and is leveraged not only in the U.S., but internationally as well, due to the global nature of the Social123 data offering.
"Social123 is the perfect tool to use alongside Terminus because it enriches and validates account data resulting in more successful targeted ad campaigns," said Aaron Biddar, CEO of Social123. "Due to the complementary nature of our two solutions, we are thrilled to partner with them on this exciting new initiative."
ABM Cloud for Salesforce, an invite-only partner program designed to provide marketers with a selection of web-based tools that support the execution of account-based marketing strategies at scale, has more than 30 vendors signed-on to the initiative. Each software tool connects with Salesforce to share data and are grouped into at least one of the five categories of an ABM technology stack:

Identify - tools for identifying potential accounts
Expand - tools for expanding reach within accounts
Engage - tools for engaging with accounts
Advocate - tools to help individuals within accounts become product champions
Measure - analytics tools that help marketers understand attribution and engagement from those accounts
The ABM Cloud is geared toward Salesforce users because it's the most widely used SaaS CRM. Other joint projects will include a referral program, blogs, roadshows, webinars and whitepapers.
"Account-based marketing has emerged as a transformative strategy for B2B marketers yet there is a lack of clarity on how to build an integrated ABM technology solution. The ABM Cloud for Salesforce provides marketers a roadmap to developing a comprehensive solution that works with their existing eco-system. Social123 is an exciting addition to this group of innovative technologies," says Sangram Vajre, CMO & co-founder of Terminus.
Learn more about ABM Cloud for Salesforce and partners.
###
Social123 is a self-reported B2B data provider with the largest and most accurate global contact database that is always refreshing in real-time. With an industry leading DaaS Platform (Data as a Service), customers benefit from the origination of net-new leads to full service appends. Social123 offers the most reliable data solution on the market due to the self-reported nature of the data. We identify inaccurate records in our clients' databases, correct and replace them, and then layer on 40+ fields of self-reported information like groups, skills, titles, and even a validated email address – tested with our proprietary email validation software. Social123 has served over 1,500 customers since its inception in 2011 and was recently named the #194 fastest growing private US company by INC. 500 and one of the Top 40 Most Innovative Companies in Georgia.