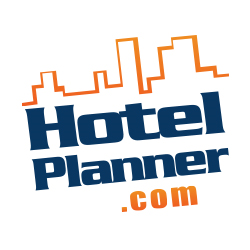 We look forward to another series of successful AutoZone Liberty Bowl games by continuing to provide traveling fans with an easy, convenient way of booking hotel rooms
Memphis, TN (PRWEB) August 12, 2016
HotelPlanner.com, the leading provider of online services to the global group hotel sales market, has been selected the Official Hotel Booking Partner of the AutoZone Liberty Bowl for the 2016, 2017 and 2018 college football seasons.
HotelPlanner.com will work directly with the Bowl's official sponsor hotels to provide individual fans and groups convenient online room reservations. The new 3-year agreement continues the AutoZone Liberty Bowl's partnership with HotelPlanner.com that began in 2012.
"We're delighted to offer our traveling fans the expertise of HotelPlanner.com," said Steve Ehrhart, Executive Director of the AutoZone Liberty Bowl. "HotelPlanner.com will provide the visitors to the AutoZone Liberty Bowl an efficient hotel reservation process with multiple options for their hotel accommodations."
"We're proud to renew our partnership for the next three years as the official hotel booking partner of the AutoZone Liberty Bowl," stated Tim Hentschel, CEO of HotelPlanner.com. "We look forward to another series of successful AutoZone Liberty Bowl games by continuing to provide traveling fans with an easy, convenient way of booking hotel rooms."
HotelPlanner.com has an outstanding track record of experience working with professional, college and youth sports organizations including the NFL's San Diego Chargers, St. Louis Rams and Washington Redskins and the Professional Bowlers Association.
To make hotel reservations for the 2016 AutoZone Liberty Bowl at the Bowl's official sponsor hotels, visit http://www.AutoZoneLibertyBowl.org and click on the HotelPlanner.com logo featured on the homepage.
The 58th AutoZone Liberty Bowl will kick off the New Year's holiday weekend on Friday, December 30, 2016 at Liberty Bowl Memorial Stadium in Memphis, Tennessee. Kickoff is at 11 am CST. The game will be televised on ESPN. To purchase game tickets, visit http://www.AutoZoneLibertyBowl.org or call (901) 795-7700.
About AutoZone Liberty Bowl
The AutoZone Liberty Bowl was founded in 1959 on the principles of liberty, freedom and patriotism. As college football's 7th oldest bowl game, the AutoZone Liberty Bowl is a tradition-rich game with a wonderful history of featuring many of college football's greatest players, coaches and teams. Among the notable names who have participated in the AutoZone Liberty Bowl: Coaches Bear Bryant, Lou Holtz, Steve Spurrier and Urban Meyer; and star players such as Archie Manning, Doug Flutie, Bo Jackson, and Donovan McNabb. Now in its 58th year, the AutoZone Liberty Bowl is one of college football's premier bowl games. The game is annually played on the much coveted New Year's holiday weekend and is one of ESPN's most highly viewed games.
About HotelPlanner
HotelPlanner.com provides group hotel booking services to 3,000 groups per day in the global group travel market. The company's group hotel booking service ensures the lowest rates by allowing customers to receive quotes online directly from hotel group sales managers. HotelPlanner allows customers to book hotels for business meetings, conferences, conventions, family reunions, weddings, extended stays, tours, military reunions, church events, and group travels. The company also provides mobile applications for booking group hotel reservations. The company owns and operates Meetings.com, a site that provides information, planning and booking services for group, meeting, and individual hotel stays for the corporate, associations and business to business enterprises. With a mission statement geared towards, "Bringing People Together," HotelPlanner & Meetings.com are the global experts for hotel sourcing, providing direct clients and market leading affiliates with unmatched group and event discounted room rates plus localized service levels not available at other travel companies. Founded in 2002, the company has offices in London, England (European Headquarters), Hong Kong (Asian Headquarters), West Palm Beach, FL (USA Headquarters), and Las Vegas, Nevada.