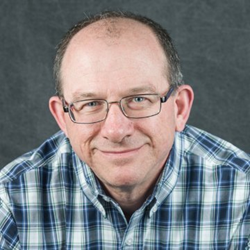 Dublin, Ohio (PRWEB) August 16, 2016
Algorithm, Inc. is expanding its business team with the new hire. Easter joins Algorithm as the former IS Director of the Second Harvest Food Bank of Middle Tennessee, part of a national network of more than 200 food banks.
With a strong background in one of the most connected food banks in the nation, Easter is bringing his expertise to Algorithm's business expansion in the food bank industry. "Algorithm's commitment to assist food banks with their mission by integrating state-of-the-art software made it a natural fit," Easter said.
As Business Applications Consultant, Easter will be pioneering Algorithm's efforts to service and support food banks. Algorithm will be helping food banks to utilize specialized software, which can automate warehouses, distribution, and inventory management. This will allow food banks to provide faster service, eliminate waste, and deliver fresher food.
In recent years, the demands for food banks to become more efficient and technologically advanced have become too loud to ignore. Like many industries, food banks are experiencing high-pressure to use cutting-edge technology to make services as fresh, fast and eco-friendly as possible. That is where Algorithm and Dennis Easter are focusing their efforts.
"We want to keep the integrity that is synonymous with Algorithm when expanding its services to food banks," Easter explained.
Mike Oswalt, owner of Algorithm, said the expansion was a natural occurrence; Food banks are following technological trends based on larger companies like Amazon and Walmart.
Algorithm is a full-service business solutions firm in the Columbus, Ohio area. For more than twenty years, Algorithm has provided long-term solutions, services, and support to hundreds of small-to-medium sized business nationwide.