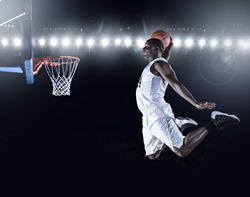 People are always looking for the big win. Incremental improvements are easier to achieve and more likely to add up to the significant change they seek.
(PRWEB) August 12, 2016
A NYC area retail technology consultant and MSP argues that incremental change can add up to major improvement, offering for consideration a number of productivity enhancing features in the latest versions of Windows 10 and Office 2016.
The idea of small details making a big difference is compared to legendary basketball coach John Wooden's winning philosophy in a new article on the eMazzanti Technologies website. The article presents useful life productivity hacks followed by several collaboration and productivity features in the popular Microsoft products.
"People are always looking for the big win," stated Carl Mazzanti, CEO, eMazzanti Technologies. "Many fail to realize that incremental improvements are easier to achieve and more likely to add up to the significant change they seek. That's certainly true of Windows 10 and Office 2016."
Below are a few excerpts from the article, "Coach Wooden's Advice Can Change the Way You Work."
"Winning a record seven NCAA championships in a row, John Wooden knew a thing or two about achieving greatness. Wooden once said, 'It's the little details that are vital. Little things make big things happen.'"
"Likewise, Windows 10 and Microsoft Office 2016, included with Office 365, provide exciting features that add up to big improvements without the need for extensive training or workflow changes."
"Cortana Proactive Suggestions – If your calendar shows an appointment across town, Cortana can alert you when you need to leave to reach your destination on time, based on traffic."
"Smarter Email – If you use the words 'attached' or 'here is' in a message without actually attaching a file, Outlook will remind you to attach a file. It will also prompt you to put a location in your calendar request if you leave it blank."
More productivity boosting features>>
Higher Satisfaction
Thanks to a host of time-saving features, Microsoft reports a higher satisfaction level with Windows 10 than with any previous version, and TechRadar calls Office 2016 both "intelligent" and "intuitive." Combined, the two products offer a powerful tool to increase productivity.
Get the Latest Versions
The principle of incremental improvement applies to all Microsoft business software. Upgrading Windows and Office to the latest versions provides the maximum productivity boost as well as reduced costs for third party software and enhanced security.
Related Resources
How Wearable Tech Can Help You Achieve Better Business Performance
4 ways your small business can embrace innovation
About eMazzanti Technologies
eMazzanti's team of trained, certified IT experts rapidly deliver cloud and mobile solutions, multi-site implementations, 24×7 outsourced network management, remote monitoring and support to increase productivity, data security and revenue growth for clients ranging from law firms to high-end global retailers.
eMazzanti has made the Inc. 5000 list seven years running, is a 2015, 2013 and 2012 Microsoft Partner of the Year, and a 5X WatchGuard Partner of the Year. Contact: 1-866-362-9926, info(at)emazzanti(dot)net or http://www.emazzanti.net Twitter: @emazzanti Facebook: Facebook.com/emazzantitechnologies.