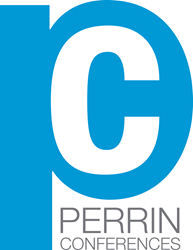 Berwyn, PA (PRWEB) August 12, 2016
Perrin Conferences will host its annual Food & Beverage Litigation Conference: A Look at Hospitality, Liquor, and Food Liability on October 18, 2016 at The New York Athletic Club, New York, NY, and this year has expanded the scope of the conference to include liabilities facing the hospitality industry. The lines have been blurred and an increasing amount of facilities have introduced a cross over between the retailer and hospitality industries; a market has become a place to shop for groceries while sipping on a favorite glass of wine or beer.
This conference aims to expand its vision by addressing issues presented across the entire range of establishments and retailers. The agenda will cover a thorough look into current issues facing the hospitality, food and beverage industries by offering balanced views, updates and opinions from speakers of the highest caliber.
The 2016 conference will be chaired by Faith R. Greenfield, Esq., Vice President- Legal, Campbell Soup Company, Camden, NJ; Ronald J. Levin, Esq., Herrick, Feinstein LLP, New York, NY; Jan E. Simonsen, Esq., Carr Maloney P.C., Washington DC; and Gabriel Slominski, Director, Claims, Crum & Foster, Chicago, IL. The conference chairs represent the extensive range of views to be offered at the conference, from the in-house counsel, insurance coverage and seasoned litigator perspectives.
This conference spans over a day and will feature thought-provoking panels that highlight the various aspects of regulation and liability in the hospitality, food and beverage industries. Panel Topics will include Recent Developments in Food Class Action Litigation, Overview of Current FDA Policy and Proposed Federal Legislation, Recent & Future Trends for Food & Distilled Beverage Manufacturers, The Ties of Underwriting Claims in the Hospitality Industry, Information Compliance for Food & Beverage Companies, Dram Shop State Survey, Ethical Challenges, the In-House Counsel Perspective, and more.
In addition to providing exclusive opportunities for learning, networking, and information sharing, this conference offers Continuing Legal Education (CLE) Credit, including an hour of ethics credits, and CE Adjuster Credit for qualified candidates. For more information regarding registration and hotel accommodations, please visit http://www.PerrinConferences.com.
***
About Perrin Conferences
As the leading national provider of joint plaintiff/defendant litigation conferences, Perrin Conferences offers comprehensive and specialized continuing legal education (CE/CLE) in an atmosphere of learning, networking and sharing. The company's conferences attract influential leaders and foremost talent in the legal industry to discuss current topics in litigation through mock trials, presentations and webinars, setting the standard in professional litigation education and networking.
# # #
Contact:
Bethany Corio
Perrin Conferences
T. 610-220-1817
bcorio(at)perrinconferences(dot)com
http://www.perrinconferences.com