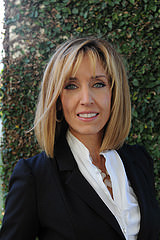 Ultimately, the deal is considered a win for the payments industry since it should drive both eCommerce and brick-and-mortar transaction volume while offering merchants and consumers more payment options.
Tampa Bay, Fla. (PRWEB) August 17, 2016
Last month, global payments leaders PayPal and Visa announced a strategic partnership and outlined a number of anticipated benefits from the collaboration.(1) Industry observers suggest the move will expand PayPal's acceptance at point-of-sale locations and drive more Visa transactions across PayPal's digital payments platform.(2) While the ensuing analysis has primarily focused on what the deal will mean for PayPal and Visa, technology and risk-management expert Monica Eaton-Cardone summarizes the key implications for the payments industry and offers additional insights on how the partnership is likely to impact consumers and merchants.
According to the terms of the agreement, PayPal has agreed to position Visa as "a clear and equal payment option during enrollment and subsequent payments"(1) rather than encouraging users to link a bank account via Automated Clearing House (ACH), which typically has lower transaction fees.(2) In return, Visa has offered PayPal "certain economic incentives" and will provide tokenization services that allow PayPal's digital wallet to be accepted at retail locations equipped for Visa contactless transactions.(1)
"This historic dichotomy has certainly shaken up the payments industry, and there has been much theorizing as to its potential impacts," said Eaton-Cardone, who currently serves as CIO of Global Risk Technologies and COO of Chargebacks911. "Visa stands to profit from the fees it will collect from the rise in transaction volume. And while PayPal may incur higher transaction costs, the undisclosed 'economic incentives' and increased brick-and-mortar transactions should help to offset them. Ultimately, the deal is considered a win for the payments industry since it should drive both eCommerce and brick-and-mortar transaction volume while offering merchants and consumers more payment options."
PayPal and Visa assert that issuing institutions will benefit from "a better customer experience, more spending volume on their credit and debit cards, lower operational costs and improved security," while merchant advantages will include "improved customer experience, efficiency and security."(1) They also noted that issuers can choose whether or not they want to include their cards in PayPal's digital wallet, and stated that merchants could expect to pay fees that are consistent with other contactless transactions they currently accept.
Eaton-Cardone says the deal is advantageous for consumers because it gives them a greater choice of payment methods across all channels. Those who have Visa debit accounts will now have instant access to funds that are transferred via PayPal or its Venmo peer-to-peer (P2P) payment app. In addition, Eaton-Cardone predicts that cardholders will be offered incentives to link their Visa credit and debit cards to PayPal and begin using them for both online and contactless in-store purchases, while merchants will likely also receive enticements to accept and promote PayPal/Visa payments.
However, she urges merchants to be aware of a potential caveat—the projected rise in credit card transactions may also lead to increased chargebacks. "If consumers respond favorably to incentives to use Visa-linked PayPal accounts, those who currently pay with cash, checks or ACH deductions from their bank accounts may start charging more purchases … which can open the door to friendly fraud," she warned. "Consumers enticed to over-spend out of convenience are more likely to file chargebacks. With the majority of these claims unfounded (i.e., friendly fraud), the merchant faces increasing costs and liabilities."
To minimize these risks, Eaton-Cardone counsels merchants to employ a dynamic risk management solution that identifies the true source of each chargeback, whether merchant error, criminal fraud or friendly fraud. She also advises them to maintain detailed records of all transactions so they can effectively challenge unjustified disputes.
Monica Eaton-Cardone is committed to educating merchants on ways to prevent fraud and chargebacks; she has published numerous fraud prevention articles and regularly speaks on the topic at industry conferences and events. She will be presenting at the Retail Risk conference in New York and the IATA World Financial Symposium in Singapore next month, and she is also available for interviews and future speaking engagements. For more information, visit http://monicaec.com.
About Monica Eaton-Cardone:
Monica Eaton-Cardone is an accomplished entrepreneur, speaker, author and industry thought leader who is internationally recognized for her expertise in risk management, chargeback mitigation, fraud prevention and merchant education. Eaton-Cardone found her calling as an entrepreneur when she sold her first business at the age of 19. She later became an eCommerce merchant; and after grappling with chargebacks and fraud, she took it upon herself to develop a comprehensive, robust solution that combined agile technologies and human insights. Today, Eaton-Cardone's innovations are helping thousands of organizations achieve sustainable growth, and she continues to pioneer loss-prevention best practices as CIO of Global Risk Technologies and COO of Chargebacks911. Eaton-Cardone is a champion of women in IT and business leadership, and aims to inspire the next generation of young innovators through her nonprofit organization, Get Paid for Grades. Get to know her at http://www.monicaec.com.
1. PayPal and Visa. "PayPal and Visa Enter Partnership to Extend Consumer Payment Choice"; press release issued July 21, 2016. businesswire.com/news/home/20160721006308/en/PayPal-Visa-Enter-Partnership-Extend-Consumer-Payment
2. Soper, Spencer and Jennifer Surane. "PayPal and Visa End Battle, Unveiling Pact on Fees and Data"; Bloomberg Technology; July 21, 2016. bloomberg.com/news/articles/2016-07-21/paypal-and-visa-end-battle-unveiling-pact-on-fees-and-data