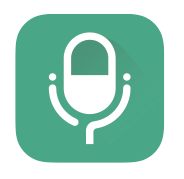 Santa Monica, CA (PRWEB) August 16, 2016
Casetabs' surgery coordination application is now in active use by many ambulatory surgery centers around the country, and has been used to coordinate over 50,000 surgeries since its initial release in 2015. Casetabs software centralizes and automates surgical case communication, helping surgery centers to reduce costly mistakes and provide better patient care.
Casetabs recently raised $2.6mm in a Series A equity financing round. The round was anchored by New York- and Los Angeles-based investment firm, Evolution Financial Group.
Casetabs CEO, Gavin Fabian, commented: "I am pleased that our team has built a product that is proven to improve the way surgeries are coordinated. Our surgery center customers and case studies speak to the impact of Casetabs, including time savings, error reduction, and increased physician satisfaction. In our mission to share Casetabs with surgery centers nationwide and improve the healthcare system, this fundraise empowers us with the resources to make it happen."
The company recently filmed Casetabs in use at one of the busiest surgery centers in the country. The two minute video can be viewed here (http://bit.ly/2aWvPH9).
In surgery centers without Casetabs, most surgeries are coordinated through fragmented chains of email, text messages, phone calls, white boards, and word of mouth. Important information is routinely lost and changes in the schedule can require hours to communicate. Casetabs solves these problems with a mobile and desktop application that creates a central hub for sharing case information and real-time updates through all phases of a surgery.
For more information about Casetabs, see http://www.casetabs.com.