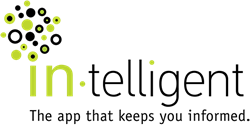 With the In-telligent platform, parents, students, and educational staff can take comfort in knowing that there is a robust system in place to keep them connected, raise their awareness, and help keep them safer
Chicago, Illinois (PRWEB) August 15, 2016
The summer season is winding down and across the country, students are preparing to return to school for their fall terms. Worried parents are once again bracing themselves to cope with the fears and concerns they always feel when sending their children to school. Communications technology company In-telligent aims to alleviate those worries for educational communities everywhere.
"Schools should be refuges of learning, exploration, and growth for our children," said Al Sutherland, In-telligent's founder and CEO. "With the In-telligent platform, parents, students, and educational staff can take comfort in knowing that there is a robust system in place to keep them connected, raise their awareness, and help keep them safer."
The free In-telligent platform and accompanying free Android and iOS apps allow administrators to transmit important, potentially life-saving, messages. In-telligent features an easy-to-use interface that gives school administrators the ability to communicate directly with communities of any size from anywhere, at any time, with only a few clicks. Parents, teachers, and students also have the ability to send their own messages to the administrators for an even greater level of connection.
The increasing incidences of random violence in our schools have also added urgency to the need for instant, reliable communication in times of crisis. While many schools already have some form of notification system in place, none of these systems have the ability to override the notification settings on a user's smartphone. In-telligent has this capability, and creates a free enhancement to any school's existing notification platforms. With In-telligent, school administrators can respond to an emergency by issuing a Life Safety Alert which will override the notification settings on a user's device, ensuring urgent messages are noticed in real-time. In-telligent can also be used to notify teachers of impending lock-downs or other emergency situations through the issuance of a critical alert, in order to help them better prepare their students in an emergency situation.
Further, while schools have programs running to communicate with the parents, many can't use these systems to communicate with students due to restrictions over maintaining email and cellphone lists. In-telligent solves this dilemma by affording the students the ability to download the app onto their mobile devices. Further, as many schools are now issuing tablets to students, In-telligent can be pre-installed on these devices helping to provide a direct link between the school and the student.
Another benefit of the In-telligent platform is in how it can be used to address the growing problem of lack of social engagement by students. In-telligent transforms this issue by giving students the ability to select the groups, such as band, football, track, chess and/or glee club, that they want to follow based on their area of interest. Through the flexibility afforded by the platform in scheduling alerts and sending picture and video messages, information can be quickly communicated to students by these groups in a much more exciting format than mere text alone.
"In-telligent brings a new level of connectivity to educational communities that has been needed for some time," said Sutherland. "By integrating our platform into the school's communication activities, everyone will become more In-telligent."
The In-telligent app is available as a free download for both Android and iOS powered devices. Visit http://www.in-telligent.com to find out how your school can become an In-telligent community.
###
About In-telligent
In-telligent is a communications technology company dedicated to giving peace of mind to users by enabling them to be better informed, have greater awareness, and become more deeply engaged in their communities. Safety and performance of the platform are best-in-class, powered by Amazon Web Services, Apple, and Google. With unprecedented functionality, and remarkable ease of use, the In-telligent platform builds awareness in a way that strengthens trust, heightens safety, captures real-time market data, and drives revenue. In the case of an emergency, the In-telligent platform and mobile application working together ensure that your community will be alerted immediately – irrespective of the notification settings on their device.