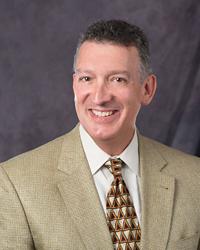 Association marketing tracks activity metrics that show output and how busy marketing is, but don't show marketing's true impact--namely, how it is creating value
Ashburn, Virginia (PRWEB) August 14, 2016
HighRoad Solution, the only digital agency focused exclusively on associations to offer marketing technology services announced the launch of their 2016 State of Digital Marketing in Associations study. The new report was released at the American Society of Association Executive's (ASAE) Annual Meeting being held today in Salt Lake City, Utah. HighRoad Solution is the only endorsed eMarketing provider on which ASAE relies to power their email marketing campaigns and provide guidance on their digitally-driven member acquisition strategies.
The study, conducted by Demand Metric's Chief Analyst, Jerry Rackley, is a continuation of the work that was started in late 2014. Now three years into the study, the report has come to serve as a benchmark for the association community to understand where marketing dollars go and the issues associations face as they undertake digital transformation.
The results of the 2016 study echo previous findings and continue to show that association marketing is alarmingly behind the corporate market in terms of adoption of digital advertising, marketing automation and the use of modern metrics such as conversion rates. Similarly, the study continues to show that associations lack strong marketing leaders that can work with association leadership to drive programs and products to market while resisting falling into a purely operational mode.
"One year of results may be brushed aside, but three years' worth of data starts to provide a clear picture of what is the norm in an industry," commented Suzanne Carawan, CMO of HighRoad Solution. "What the research consistently shows is that associations are so busy with operational tasks, that there is no time left to actually understand the impact of their work. The entire report should be seen as one big call to action for the association industry to stop the madness of busy work and establish a marketing strategy that centers around today's consumer."
The study examines a variety of areas that affect marketing effectiveness including organizational alignment, budgets and skill gaps. The study notes that without marketing seen as a critical element to an organization's success, the organization will continue to spend resources in tactical areas that do not produce the desired impact. One highlighted area for 2016 is the analyst's recommendation to understand the associations' members at a much deeper level.
"We've seen a renewed emphasis on member acquisition and programs to minimize attrition this year," stated Carawan. "Associations have long been trained to view digital as a technology issue that can be solved by software tools, but we're finally seeing organizations embrace digital as the norm of association business and investing first in strategy."
The new 2016 State of Digital Marketing in Associations report is now available for download within HighRoad's educational and research initiative, HighRoad U, at http://www.highroadu.com
About HighRoad Solution
HighRoad Solution is the only digital marketing agency endorsed & used by ASAE. Offering services to implement and integrate leading marketing technology platforms, as well as development of software solutions that fit the unique needs of associations. Clients choose the HighRoad for its consulting expertise and client-partnership approach.
###