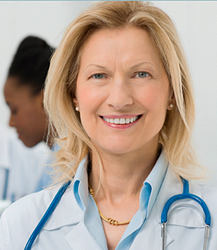 Yoga Science is the oldest and most effective holistic mind/body medicine to relieve and prevent burnout, alleviate stress and balance life-work responsibilities. –Leonard Perlmutter
Averill Park, NY (PRWEB) August 16, 2016
The American Meditation Institute (AMI) co-founder and internationally renowned artist Jenness Cortez Perlmutter will present a lecture on "The Ancient Chakra System as a Diagnostic Tool," during the 8th annual mind/body medicine CME conference October 25-29, 2016 at the Cranwell Resort and Spa in Lenox, Massachusetts. Entitled "The Heart and Science of Yoga" this comprehensive 30 CME training, accredited through the Albany Medical College Office of Continuing Medical Education, is designed to help prevent and relieve physician stress and burnout.
Jenness Cortez Perlmutter is the editor of "Transformation"––a quarterly journal of Yoga Science as holistic mind/body medicine. She has studied in Rishikesh, India and is a direct disciple of Swami Rama of the Himalayas––the man who, in laboratory conditions at the Menninger Institute, demonstrated that blood pressure, heart rate and the autonomic nervous system can be voluntarily controlled. These research demonstrations have been one of the major cornerstones of the mind/body movement. As an AMI faculty member, Jenness teaches a wide range of Yoga Science classes including an in-depth study of the perennial psychology of the Bhagavad Gita.
According to Jenness Cortez Perlmutter, "The power to attain a state of holistic health lies within each of us. It is simply a matter of attaining the necessary knowledge and then cultivating our determination and will. Through a comprehensive understanding of the ancient chakra system as a diagnostic tool, medical professionals can become more insightful in caring for their own mind-body-sense complex. As a consequence, they'll experience better health, less burnout, more creativity and greater happiness at both home and work. By learning to employ their knowledge of Chakra Psychology (subtle emotional/mental causes of stress), conference participants will be able to diagnose and treat dis-ease."
This entire 30 CME conference is dedicated to providing quality, comprehensive and evidence-based education to physicians and other health care providers. AMI's CME conference will offer a broad curriculum of Yoga Science as mind/body medicine to enhance the health and wellbeing of healthcare providers and, in turn, their patients. Additional topics will include AMI Meditation, diaphragmatic breathing, mantra science, Yoga psychology, Food as Medicine, Neuroplasticity, Trauma and PTSD, mind function optimization, physician burnout, functional medicine, Epigenetics, Ayurveda, easy-gentle yoga and lymph system detoxification.
According to previous conference attendee Jay Newman MD, Board Certified psychiatrist from Towson, Maryland commented, "This was absolutely the best conference I have ever attended. It was a superb presentation of Yoga Science by presenters who are very passionate in sharing their knowledge. I wish I took this course years ago! I will take it again in the future."
Media Contact:
Robert Washington
60 Garner Road
Averill Park, NY 12018
Tel: (518) 674-8714
Fax: (518) 674-8714