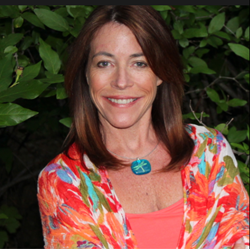 "We made a strategic move in inviting Ms. Ziemelis to join our team as we grow and expand the Xplode Conference tour to reach more Realtors."
Atlanta, Georgia (PRWEB) August 15, 2016
As the need for marketing and technology training and education for real estate sales persons explodes across the country, Realtors are scrambling to meet consumer demand for speed and efficiency in the real estate transaction. To help meet this demand, Xplode Conference announces Julie Ziemelis as the new Director of Industry Relations. Ms. Ziemelis is a twenty-year real estate industry veteran bringing innovative real estate education to both Realtors and the consumer in California and Hawaii since 1993.
Matt Fagioli, Founder of Xplode Conference said "The Xplode Conference Tour is meeting the need for Realtor technology education head on with training and education in partnership with associations all over the U.S. Julie Ziemelis is the perfect addition to the Xplode Conference team. We're driving hard to help as many Realtors and brokers as we possibly can in 2017 and Ms. Ziemelis has the experience to help us do that very thing."
Ms. Ziemelis' experience includes a fifteen-year tenure as the Communications and Event Planning Director for the four major real estate associations in the San Francisco Bay Area encompassing over 12,000 Realtors. She was responsible for the largest real estate trade show in Northern California and created housing fairs in four counties to educate the general public on the real estate transaction and mortgages from 1995-2004. Ms. Ziemelis also trained Realtors on social media and marketing technology in Kailua Kona, Hawaii, and brought technology education to West Hawaii by creating and implementing TechConKona in 2011 and 2012.
"We made a strategic move in inviting Ms. Ziemelis to join our team as we grow and expand the Xplode Conference tour to reach more Realtors throughout the country. Ms. Ziemelis will be responsible for connecting and building relationships with key state and local real estate associations and MLS's and will play an integral part in helping our company continue to offer the technology and marketing education that is so important in the success of real estate professionals," stated Fagioli.
Xplode Conference is a product of Helives, LLC based near Atlanta, Georgia. By utilizing top industry experts over the past six years, these power packed conferences have been bringing the latest technology and marketing information to tens of thousands of Realtors sharing the very best strategies to drive real estate sales in partnership with Realtor Associations and MLS's in cities across the nation. For more information, visit http://www.XplodeThis.com.