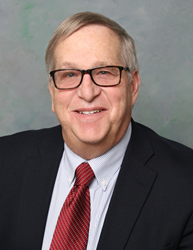 LONG BEACH, Calif. (PRWEB) August 16, 2016
Members of the Collection and Transfer Division of the Solid Waste Association of North America (SWANA) have re-elected Marc J. Rogoff, Ph.D., of SCS Engineers, to continue serving as the Technical Division's Representative of SWANA's International Board of Directors. As the Technical Division International Board Representative, Dr. Rogoff provides leadership and representation for the solid waste and recyclables collection and transfer industry worldwide. Solid waste and recyclables collection is a sizeable expenditure for municipalities around the world, and they seek environmentally responsible yet fiscally viable solutions to provide these important services.
Dr. Rogoff is an internationally known expert in the procurement and operations of solid waste collection, recycling, and materials recovery programs and facilities, waste to energy, and the economic feasibility of solid waste systems. He has been involved with SWANA for many years, including in many leadership roles. He currently serves as the International Board Representative of SWANA's Technical Divisions to the Association's Executive Committee.
"I have enjoyed representing SWANA around the world over the last two years," said Dr. Rogoff. "Their contributions to shaping and improving the solid waste industry are vital as regulations and technologies continually evolve. I look forward to continuing the exchange of ideas with SWANA members and contributing to advancements in our industry at home and around the world."
Dr. Rogoff has nearly four decades of experience in solid waste management, including as a public agency manager and as a consultant for SCS Engineers. He has published hundreds of articles, and has managed more than 400 consulting assignments across the United States and abroad on every facet of solid waste management, including waste collection studies, facility feasibility assessments, facility site selection, property acquisition, environmental permitting, operation plan development, solid waste facility benchmarking, ordinance development, solid waste plans, financial assessments, rate studies/audits, development of construction procurement documents, bid and RFP evaluation, contract negotiation, and bond financing.
Dr. Rogoff has directed feasibility reports for dozens of major public works projects totaling more than $1.2 billion in project financings. He has developed detailed rate models to establish project financial feasibility, long-term economic forecasts, and projected rate impacts on users and customers.
About SCS Engineers
SCS Engineers' environmental solutions are a direct result of our experience and dedication to solid waste management and other industries responsible for safeguarding the environment. For more information about SCS, please visit our website at http://www.scsengineers.com, contact service(at)scsengineers(dot)com, or follow us on LinkedIn.