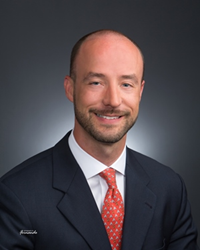 Syracuse, New York (PRWEB) August 17, 2016
Michael A. Bottar, a member of Bottar Leone, PLLC -- one of the nation's preeminent medical malpractice and personal injury law firms -- has been named the Best Lawyers® 2017 product liability law "Lawyer of the Year" in Syracuse, New York.
In addition to being named "Lawyer of the Year," Michael is the only Syracuse personal injury lawyer listed in Best Lawyers® for the areas of plaintiffs medical malpractice law, plaintiffs personal injury litigation, and plaintiffs product liability litigation. In addition to his trial practice, Michael is an adjunct professor at Syracuse University College of Law and author of the Civil Practice chapter of the Syracuse Law Review's Survey of New York.
Listing in Best Lawyers® is based on an exhaustive and rigorous peer-review survey comprising more than 7.3 million confidential evaluations by top attorneys. For more than three decades, Best Lawyers® has been regarded -- by both the profession and the public -- as the most credible and definitive guide to legal excellence in the United States.
About Bottar Leone, PLLC:
Bottar Leone, PLLC, is a nationally recognized upstate New York personal injury law firm founded in 1983. Based in Syracuse, New York, with satellite offices in Albany, Binghamton, Watertown and Utica, the firm's award-winning lawyers are dedicated to recoveries for injured patients, workers, morists and consumers.
Prior results do not guarantee a similar outcome. Some or all of this release may be considered attorney advertising.