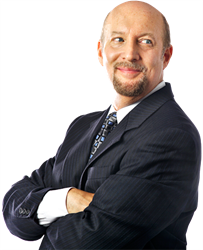 This information is so important for families considering divorce. It removes the stigma and shows that children of divorce are not damaged goods, but are strong enough to endure and recover quickly from this life change.
Queens, NY (PRWEB) August 16, 2016
There is a long-established stigma surrounding divorce and its impact on children. The process is stressful for children, regardless of age, and impacts nearly every part of their lives. There can be drastic fallout and negative impacts on familial relationships. But what is the reality of divorce and its impact on children? Is it always bad? Recent news suggests that a very small percentage of children have serious issues after parents divorce. Queens divorce and family law attorney Bruce Feinstein, Esq. takes a look at these findings and offers insight on ways to help children post-divorce.
A July 6, 2016 Huffington post article recently discussed ways that divorce can affect children. And with over 1.5 million children impacted by divorce each year in the U.S., this becomes an important life event to study and understand. Mr. Feinstein explains, "I have so many family law and divorce cases in New York that involve children, and it's vital to understand exactly how divorce will impact each family unit."
A March, 2013 report by Scientific American also studies this impact in depth, and the findings are surprising. Divorce certainly adds stress to children during the divorce process and in the immediate aftermath, but children tend to recover quickly after divorce. The article cites a 2002 University of Virginia study that found that "many children experience short-term negative effects from divorce, especially anxiety, anger, shock and disbelief. These reactions typically diminish or disappear by the end of the second year. Only a minority of kids suffer longer."
A 2001 Pennsylvania State University study analyzed children with married parents and children whose parents divorced at various ages. These same children were studied throughout their adolescence and found only a small difference between the two sets of kids in academic achievement, social development, and behavior problems.
"This information is so important for my clients and families considering divorce in New York," says Mr. Feinstein. "It removes the stigma and shows that children of divorce are not damaged goods, but are strong enough to endure and recover quickly from this life change."
The causes of the long term negative impacts on this small percentage of children of divorce merits further study, but it also puts a spotlight on the importance of the role of parents after divorce. Some theories suggest that continued conflict between parents after divorce can negatively impact the quality of life of their children. Some parents can't adjust to the new lifestyle, and their parenting quality suffers. Other may fall victim to substance abuse or depression, which can in turn negatively affect their children.
These risks are not inevitable, but rather are discussion points to have during the divorce process. Parents can mitigate these risks by limiting conflict in front of their child, and making sure that children live in the custody of at least one well-functioning parent. They should be encouraged to discuss the divorce and its effects clearly with their children, not avoid it. They should also monitor their children's activities after the divorce to look for signs of stress, and not over- or under-discipline children. Mr. Feinstein says, "Parents run the risk of overindulging and under-disciplining children after divorce as a way to offset the struggles their children are facing. In reality, this can cause even more problems down the line. Parents need to answer their children's questions, and remember that stability and honesty are two of the greatest tools they can give a child."
These recent findings and articles are beginning to shed more light on the truth surrounding the development of children after divorce. Divorce is hard and painful for children. But long-term deficiencies are not inevitable.
The Law Offices of Bruce Feinstein has nearly two decades of experience in divorce and family law, helping clients and families resolve their issues and move forward with their lives. If you are thinking of getting married or divorced and want more information visit feinsteindivorcelaw.com or call (718) 475-6039 to reach the New York office.
###