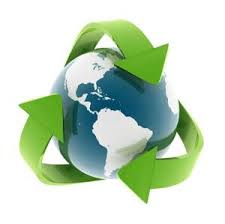 Sustainable Clean Energy for Mexico
Houston, Texas (PRWEB) August 16, 2016
Clean energy is the hottest emerging energy market on the planet. Many wind and solar projects are already built to produce electricity. However, aircraft, buses and trucks don't run on electricity. For that reason, the Monarca project is focused on biofuel, the newest innovative Sustainable industry.
The Monarca project is the invention of two innovators, Jack Katz, the CEO of Zphere Works, a Mexico City company, and Michael Chaplinsky, the president of Turf Feeding Systems, a Houston company.
Jack Katz says, "The Monarca project will be the most innovative cost effective BioFuel project in the world focused on producing biojet and biodiesel fuel for Mexico."
Katz states, "Our project came together at the right place and time in the Yucatan of Mexico, 60 kilometers from the Cancun airport, which is the end user of the biojet fuel. Jatropha is our plant of choice and the Yucatan region offers abundant land, water, a year round growing season and local labor to create the perfect sustainable project."
Katz continues, "I brought Michael Chaplinsky into the project, who is a leader in a new high efficient sustainable agriculture. His new agriculture technologies will double hybrid Jatropha fruit production over normal agriculture practices, while reducing water, fertilizer and chemical use by 50%. This will reduce our cultivation area down 50% to 33,000 hectares to produce 30 million gallons of biofuel annually."
Katz says, "This is the first biofuel project in the world that combines a Honeywell UOP refinery at the Jatropha plantation to refine the Jatropha oil into finished certified biojet fuel and biodiesel. This is the game changer for a circular economy. The refinery will run on by-product gas and biodesel and it will have an extremely low operating and transportation costs, with no waste and the lowest carbon footprint."
Chaplinsky adds, "We will be focused on soil health, which is the most innovative efficiency in agriculture today. Enhanced soil and plant health together, will grow massive root systems as well as protect the plant from disease and will turbocharge the plants to increase fruit production. We have an outstanding team of scientists, geneticist, arborists and practitioners supported by a state of art laboratory, greenhouse and field testing areas to monitor and adjust plant growth throughout the growth of the plant."
Chaplinsky concludes, "We will implement sustainability into the project with a learning and career center to train and inspire local rural people into managers and team members. This will build our team base with local talent as well as improve the local economy and the livelihood of the rural communities. We will implement sustainability for the social and economic values. Besides, it's the right thing to do."
Katz states, "We are always looking for new innovation. We are sourcing the best Jatropha plants and new partners to add to our team. Chaplinsky and I are traveling to Singapore in two weeks to visit a Jatropha research company to determine if their plants are the best and if they want to join our team.
Katz finally states, "The Monarca project is a business model we will license, patent and package. The unique scalable package can go anywhere in the world to grow seed oil crops and with its refinery, produce clean biofuel for the host country. Our ten year goal is to license and manage over one million hectares of seed oil production worldwide and produce over 900 million gallons of biofuel annually. We are always looking for serious investment partners who want to join our project and partner with us to change the clean energy game worldwide."
Contact Information
Jack Katz, CEO - Zphere Works, S. de R.L. de C.V., a Mexican Limited Liability Company - Cerrada Manchester 13, floor 3 - Mexico City, 06600
+52.1.55.20954727
jkatz(at)blacksmithicg(dot)com
Michael Chaplinsky, President – Turf Feeding Systems, Inc. Houston, Texas – USA
COO - Agriculture - Zphere Works
+1 713.849.9040
mc(at)turffeeding(dot)com
http://www.turffeeding.com
Bio:
Mr. Jack Katz is the CEO of Zphere Works, S. de R.L. de C.V headquartered in Mexico City. Mr. Katz has been in the waste to energy business for over 10 years. His background has been focused on integrating government agencies with solutions in waste and environmental issues. He has brought together teams of designs and implementers to structure and install systems that address municipal waste and water quality. Mr. Katz has just launched a municipal waste to energy project for Cancun.
Michael Chaplinsky is the President of Turf Feeding Systems a world leading company in fertigation, headquartered in Houston, Texas. Mr. Chaplinsky has developed new technologies integrating fertigation, new irrigation technologies and special soil treatments to reduce irrigation water up to 50%, reduce fertilizer and chemicals 60% while increasing crop production as much as 50%. Mr. Chaplinsky works and speaks at many agriculture conferences worldwide. He is a world expert in Soil Restoration, Water Efficiency and Sodium Issues in water and soil. He developed a new sustainable agriculture program that restores poor soil and produces higher crop production, while reducing water, fertilizer and chemicals. He states, "The world population has passed 7 billion and will pass 9 billion by 2050; however tillable productive farmland in the world is diminishing. My mission is to restore damaged farmland not bulldoze native forests to increase farmland."