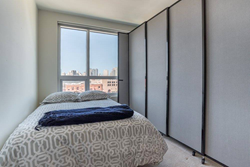 As San Francisco rental prices have skyrocketed, we're happy to help divide shared spaces and bring an affordable option to those looking to live in this beautiful city.
Minneapolis, MN (PRWEB) August 17, 2016
Versare Solutions, a manufacturer and retailer of portable room dividers, has teamed up with San Francisco startup, TheHomeShare, to provide sliding partitions for apartment spaces within the city. The two companies are working together to turn single living spaces into comfortable housing that contain multiple bedrooms where tenants may live with several people while enjoying individual privacy within each apartment.
San Francisco's rising living costs and small living spaces have been a topic of conversation and concern among residents and newcomers to the area for several years. TheHomeShare was founded with the mission to bring comfortable living options to those wanting to live within the heart of the city but cannot afford to live without roommates. The company uses Versare's sliding partitions to divide shared spaces into 4, 3, and 2 bedroom housing. The sliding StraightWall Room Dividers are placed within bedrooms and living rooms to partition off individual areas quickly and easily.
Versare's StraightWall Sliding Room Dividers utilize an exclusive telescoping hinge design that keep the panels secure in a straight line regardless of length expanded. When used to divide shared space, these panels make it possible for multiple roommates to function within the living area without bending panels or disturbing each other. For additional privacy, the panels contain acoustical fabric which dampen sound. Layers of acoustical fabric, in addition to a honeycomb sound trap core, helps control acoustics and enhance privacy.
With a StraightWall placed between two beds, an apartment bedroom can now accommodate multiple tenants without sacrificing visual and auditory privacy. This technique can effectively cut down rental prices by transforming a two-bedroom unit into a four-bedroom apartment, with each tenant paying a fraction of the asking price. TheHomeShare matches profiles to ensure compatible roommates, while Versare's sliding room dividers act as sliding doors between each personal area within the shared space.
The StraightWall, like many Versare room dividers, is made in the USA, include a three-year warranty, and ship for free within the Contiguous United States. StraightWall Sliding Dividers can be purchased online at Versare.com.
About Versare:
Versare Solutions LLC. is a Minneapolis-based manufacturer and retailer of portable room dividers, privacy screens, partitions, barricades, and other space-dividing products. Versare handles the manufacturing and shipping of all products directly from their MN headquarters, with most products being custom-built in the USA. Co-founders Robert Jantschek & Jeff Ryan initially created the company to offer a more lightweight, durable, and sturdy room divider than what had previously been found on the market. Their selection of products has grown over the years to include a wide array of portable barricades, configurable office cubicle partitions, economical fabric dividers, and outdoor wicker privacy screens.