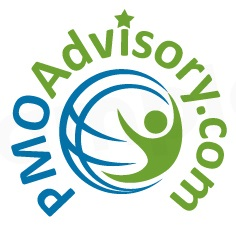 Project Management Professionals (PMPs) in the United States earn a reported 22% more than non-PMP certified project managers.
Cedar Grove, NJ (PRWEB) August 16, 2016
In the age of rapid change, project managers are becoming indispensable to their organizations. Demand for project managers will grow significantly: By 2020, 700,000 more project management jobs will be created in the United States, according to the Project Management Institute (PMI). Companies seek out proven project managers because teams frequently struggle in this area. According to research from the Standish Group, only a third of IT projects are successful, a quarter are outright failures, and this is chiefly why demand for credentialed Project Managers is soaring.
PMO Advisory is diligent in ensuring training materials and course structure is up-to- date, highly effective, and flexibly fitting into the schedule of any busy professional. Courses include online support, mock exams, and highly skilled trainers to ensure that participants have the in-depth knowledge needed to pass their exams with confidence. PMO Advisory is one of the leading authorities on Project Management certification training and offers a "Complete Support Promise". The program includes a 100% money back guarantee on virtual, classroom training, and onsite PMI certification courses for participants to achieve their project management certifications, Click here to learn more about their 100% money back guarantee.
PMO Advisory's Top Project Management Certifications
Project Management Professional (PMP): It is the most important industry-recognized certification for project managers. PMPs can be found leading projects in nearly every country and, unlike other certifications that focus on a particular geography or domain, the PMP is truly global. As a PMP, work is possible virtually in any industry, with any methodology and in any location. According to PMI's Project Management Salary Survey – Ninth Edition, PMPs in the United States earn a reported 22 percent more than non-PMP certified project managers. The next PMP in-class bootcamp is starting on September 19 th , 2016 in the Downtown Wall Street area of New York City.
Risk Management Professional (PMI-RMP): Project risks are systemic, yet studies have shown that it is consistently one of the least practiced knowledge areas in project management. With competitive pressures at an all-time high, managing risks effectively can be a significant differentiator and competitive advantage. Furthermore, the PMI-RMP certification is stillrelatively rare, providing the certification holders an additional level of credibility. The next PMI-RMP in-class bootcamp is starting on October 10 th , 2016 in Northern New Jersey.
Program Management Professional (PgMP): Program Managers are senior-level practitioners on the forefront of advancing organizational strategic goals. They manage multiple, related projects in a coordinated way, achieving benefits that could not occur if the projects were handled separately. The next PgMP in-class bootcamp is starting on September 26 th , 2016 in Northern New Jersey.
Portfolio Management Professional (PfMP): An organization may do the work right. But do they do the right work? As a Portfolio Manager, this role is essential in ensuring that the answer is "Yes.". Formal portfolio management is the most effective way to implement strategic initiatives since it bridges the gap between strategy and implementation. Organizations that are effective in portfolio management have demonstrated that 62% of their products meet or exceed their expected ROI according to a 2012 Pulse of the Profession® research. Portfolio Managers align projects, programs and operations with strategic objectives, investing resources in the right work to deliver the expected value. The next PfMP in-class bootcamp is starting September 19 th , 2016 in the Downtown Wall Street area of New York City.
About PMO Advisory
PMO Advisory is a socially minded management advisory and training firm with expertise in business and IT execution, serving as a resource to help enable ideas for organizations. PMO Advisory helps transform business ideas, plans, objectives and vision into reality using a proven, customizable consulting approach. The firm's advisory team is expert in portfolio, program and project leadership, process improvement, and business transformation. As a training company, the firm is striving to be the most comprehensive project management training firm in the world offering certification training in Portfolio (PfMP®), Program (PgMP®), Project (PMP®, CAPM®), Risk (PMI-RMP®), Agile (PMI-ACP®, Scrum), and Project Management Office (PMO) training.
PfMP, PgMP, PMP, CAPM, PMI-RMP, and PMI-ACP are registered marks of Project Management Institute Inc.