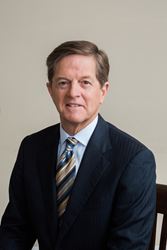 "His dedication to the law and his clients has made him a pillar of the local legal community."
Tampa, FL (PRWEB) August 15, 2016
The Woodward/White lawyer rating is a measurement based entirely on peer-review, which strives to capture the consensus opinion of leading lawyers about the professional abilities of their colleagues within the same geographical area and legal practice area. Givens has received an exceptional rating in this process for nearly 20 years.
"Stann's reputation in Tampa family law is unmatched," said Robert Sparks, managing attorney at Givens Givens Sparks. "His dedication to the law and his clients has made him a pillar of the local legal community."
A board certified family law attorney, Givens has earned an excellent reputation in the Tampa area during the more than 40 years he has been in practice. His many accolades also include being honored by the Family Law Inn of Tampa, an organization promoting ethics and professionalism, when the group permanently renamed itself The Stann W. Givens Family Law Inn in 2015.
Givens Givens Sparks is a trial law firm representing individuals and their families in state and federal cases ranging from complex high net-worth divorce cases and personal injury/wrong death actions, to commercial insurance litigation. With more than 135 years of combined professional experience, the Givens Givens Sparks team of lawyers is dedicated to the advocacy and protection of their clients and their families. To learn more about Givens Givens Sparks, please visit: http://www.givenssparks.com.