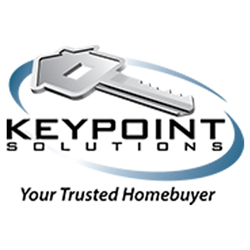 Albuquerque, New Mexico (PRWEB) August 17, 2016
Located in Albuquerque, Keypoint Solutions has purchased close to 60 homes in New Mexico this year alone. Keypoint Solutions is in a unique position to assist those looking for a standard sale, or even those in foreclosure. Due to the fact that they purchase homes for cash with no contingencies, Keypoint Solutions can, in some cases, close in as little as 48 hours.
Some of the situations in which Keypoint Solutions has become well known for buying homes include foreclosure, bankruptcy, negative equity, tenant removal, lack of cash to bring to the closing table, and many others. With their quick timeline, sellers in these situations can turn to Keypoint Solutions as a fast way to get a fresh start on their financial future. After a short inquiry via their website newmexicohousebuyers.com or calling into their office, a representative from Keypoint Solutions will come out and evaluate the seller's home and then follow up with a clean cash offer. They purchase homes of any condition regardless of repair needs, and don't require any kind of inspection.
Keypoint Solutions' Jason Murphy is one of many leading the charge in the New Mexico market. He said, "We've been helping a lot of people in New Mexico this year by buying their homes. We've been working in New Mexico for several years but 2016 has been especially productive. Once the community knows they can trust us with one of their largest personal investments we can get to work and provide them with a real home selling solution."
To the surprise of many, selling a home to Keypoint Solutions often will net the seller the same amount of money-in-pocket as a traditional sale. This is due to all the additional fees that are avoided by working directly with the buyer verses having a realtor as a middle man.
The largest additional fee that will be avoided by selling directly to Keypoint Solutions is the realtor commission. In the traditional home selling process the seller becomes responsible for paying the commission of both their broker and the broker representing the buyer, sometimes reaching as high as 8% in New Mexico. The buyers may also request additional funds in the form of seller-paid closing costs. This is on top of the expense of getting a home market ready, inspections, and any needed repairs. With the average home in Albuquerque costing around $180,000 these fees and other expenses could easily rise above $20,000.
By selling a home directly to Keypoint Solutions all of these fees are avoided and the home can be sold on a tight schedule. This means that additional mortgage payments can also be avoided. Further information for New Mexico home sellers can be found at their website http://newmexicohousebuyers.com.