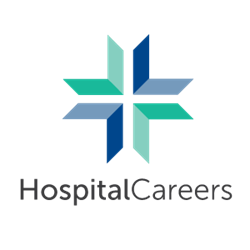 Knoxville, TN (PRWEB) August 16, 2016
The healthcare industry is one of the fastest growing industries with 474,000 jobs being added to the U.S. economy in 2015 alone, the highest annual total in the past decade. With this expansion expected only to increase over the next 10 years, HospitalCareers.com has created the Future Nurse Scholarship Program to support aspiring nursing students in reaching their goals.
Both undergraduate and graduate students are eligible to receive the $1,000.00 scholarship award if they have more than 30 credit hours and maintain a 3.3 GPA or higher. Other application requirements include the student's most recent transcripts, a professional resume, and a short essay describing the student's career motivators, goals, and aspirations.
The decision on the winning recipient will be based on both academic excellence and need. Don't delay though! The application deadline is October 1st, 2016, and the award will be disbursed on November 1st, 2016.
HospitalCareers.com is the leading hospital career portal for healthcare professionals searching for hospital jobs, healthcare jobs and career trends. This all-inclusive career portal hosts over 25,000 listings and is tailored to fit each professional's experience, specialty, and interest. HospitalCareers.com is dedicated to helping both hospitals and healthcare professionals find the perfect match.
For more information about the Future Nurse Scholarship, please visit to learn about the application details. For media inquiries, please contact HospitalCareers at 866-870-4885 ext. 801 or via email at info(at)hospitalcareers(dot)com.