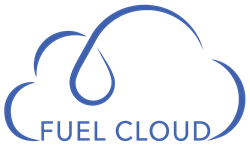 For the first time in my experience in the fuel industry I was able to give a customer a product, have them set it up, and not worry about it because the thing just works.
Newberg, OR (PRWEB) August 18, 2016
FuelCloud today announced the launch of its new fuel management system, designed to revolutionize the way fuel tank owners track and control tank usage. Designed by fuel industry veterans, FuelCloud is a cloud-based system that provides the same control and oversight over fuel tanks that users would expect from existing enterprise systems at a fraction of the price. Currently, FuelCloud is the only cloud-based fuel management system in the industry.
FuelCloud was initially soft launched at the beginning of July, but is now available for full commercial use. Interested parties can learn more about FuelCloud at the FuelCloud website: http://www.fuelcloud.com
"Tracking fuel use to monitor tank levels, prevent fraud, and accurately complete taxes has in the past relied on pen-and-paper records or exorbitantly expensive outdated systems," said Kevin Bretthauer, CEO of FuelCloud. "We've built FuelCloud to automate the labor-intensive and unreliable process that jobbers and tank owners have been forced to use in the past so that our customers can focus on building their businesses, not counting gallons."
The FuelCloud system has three parts: a proprietary pump attachment, an integrated mobile app and a cloud based management interface. The pump attachment can be installed in less than 15 minutes using a screwdriver, and allows tank owners to monitor access to a pump and fuel use by way of user-specific pin codes. Using the fuel cloud app, tank owners can get immediate updates on tank use and fuel levels, and tank users don't need to fill out paper forms or battle with finicky card systems. FuelCloud's software provides comprehensive reports of fuel use from each pump attachment, meaning tank owners can easily identify how much of any type of fuel is being used by any individual user. Users can even generate their fuel tax refunds on the FuelCloud website for both the state and federal level.
There are an estimated 750,000 commercial use tanks in North America, and the costs associated with tank misuse or mismanagement is roughly $500 million. Tank management systems can help owners mitigate those costs, but have traditionally been extremely expensive to install and maintain. FuelCloud's modular design and integrated system make it inexpensive for owners, yet powerful enough to provide the same visibility and control as traditional systems. Their open API also allows the FuelCloud system to integrate with almost any other database.
"Whether they knew it or not, fuel tank owners have needed this type of affordable, reliable, and easy-to-use system for a long time," added Co-Founder Alex Bretthauer. "Technology has finally provided the means to fulfil those needs."