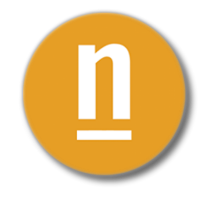 Brands expect the same level of talent and expertise from their freelancers as they do from a full-time hire.
Boston, MA (PRWEB) August 17, 2016
nDash.co today announced the beta launch of its content community platform; a web-based app that crowdsources content ideation and gives brands all the tools they need to recruit, onboard, manage and pay a team of freelance writers. The announcement coincides with the company's rebrand from nDash Marketing LLC to nDash, Inc., as well as its sponsorship of Inbound 2016.
"Our mission has always been to help brands publish great content, and with the launch of our platform, we'll now be able to do this at scale for thousands of companies around the world," said nDash CEO Michael Brown. "Ultimately, however, the platform is more than just a tool to connect brands with expert writers. It's about a fundamental shift in the way companies now approach content creation."
A recent Aberdeen study that found that 85% of organizations are now outsourcing tasks to freelance workers, including content creation. The problem with this approach, as Brown explained, is one of talent; brands have had a difficult time finding and retaining top-flight freelancers within existing platforms.
"The kneejerk response to what we've built will be to call it just another content mill, but nothing could be further from the truth," he said. "We understand that brands expect the same level of talent and expertise from their freelancers as they do from a full-time hire. Likewise, we also understand why great freelance writers are reluctant to join such platforms. nDash was specifically designed to eliminate these barriers, because at the end of the day, this isn't about outsourcing trivial tasks—it's about generating insightful content via an engaged community of writers."
nDash gives companies the ability to search through transparent writer profiles that are integrated with LinkedIn; post jobs for free and collaborate with writers directly. On the writer side, freelancers are able to set their own rates from day one, and to view detailed brand profile pages in order to find the best fit.
Perhaps the most unique aspect of the nDash platform is the ability for brands to crowdsource their content ideation. Once a company has a profile on the platform, writers are able to pitch them ideas specific to their brand as a way to establish credibility and to earn new business.
To learn more and sign-up (as a company or writer) go to http://www.ndash.co.