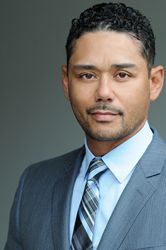 The Indian economy is opening up and presenting an enormous entrepreneurial opportunity.
Los Angeles, CA (PRWEB) August 17, 2016
A recently released study from Google (Alphabet Inc.) and the Boston Consulting Group (BCG) projects an increase in digital payments in India from its current level of $50 billion annually to $500 billion by the year 2020.
"Spurred by smartphone penetration, and supported by regulatory policy, the digital payments industry is set to grow 10X by 2020," said Rajan Anandan, Google's Vice President for Southeast Asia and India. As further indication of the growing importance of the Indian digital consumer, Anandan noted that by 2020, half of the country's internet users will use digital payments, and that the top 100 million users will drive 70% of gross merchandise value.(1)
India is the third-largest economy in Asia and the seventh largest in the world.(2) The Google/BCG study predicts that with the rise in digital payments, the GDP of India will rise by 15%—which is great news for India and also great news for digital entrepreneurs all over the world.
"The Indian economy is opening up and presenting an enormous entrepreneurial opportunity," said Cleveland Brown, CEO of Payscout, Inc., a leading global payment processing provider. "We're working closely with client companies of all sizes in all risk verticals to implement our turnkey model for managing global payments internationally, including the Indian market."
The new report noted that the move to non-cash transactions is taking place across the entire spectrum of the Indian consumer economy. Online shopping, utility bill payments and movie ticket purchases were identified as the top three services for which Indian users make digital payments. Online payments through digital wallets and debit/credit cards have been emerging as a preferred transaction mode, mainly due to ease of transaction, availability of smartphones and internet access, and enhanced security and encryption methods.
"The Indian market is a large and growing global economy that is still very much untapped," said Manpreet Singh, President and Co-Founder of Payscout. "The conversion from a cash to digital currency economy will only continue to grow at an increasingly rapid rate."
In terms of total transactions, the Indian digital payments story—which includes in-person as well as ecommerce payments—will be dominated by very small purchases and payments. Over 50% of person-to-merchant transactions are expected to be less than 100 rupees ($1.49).(3)
"However," Brown said, "as is the case in China, there is a large segment of the Indian population with significant amounts of disposable income and a strong desire for shopping opportunities."
Indeed, a recent study by ASSOCHAM, the Associated Chambers of Commerce and Industry of India, suggested that online luxury stores aimed at Indian consumers will see an increase in sales of $35 billion in 2016, and that the premium side of online sales will double by 2020.
According to ASSOCHAM, the primary drivers of this growth are:

The influence of western culture on the Indian retail market.
Increased internet access: India is the third-largest country in the world in terms of internet access, with 140 million internet users.
Increased awareness: Partly, as a result of increased internet access, people in India are more aware of global fashion and luxury trends, and are more inclined to accept these trends in their daily lives.
Higher disposable income: Increasing income has brought a drastic change in the spending patterns of Indian consumers, particularly the young.
A growing middle class: Aspirational purchases on the part of the rising middle class in India offer the opportunity to online luxury retailers to reach a larger (and growing) market.(4)
"It is encouraging to see an emerging economy like India's benefitting from smart regulatory policy that is designed to support entrepreneurs," said Brown. "We hope other foreign markets will take notice and adopt similar infrastructures, not unlike what we have here in the U.S., that will protect companies doing business across borders."
Per Brown, making the most of this developing growth opportunity requires a robust, secure, and flexible payment infrastructure, as well as a relationship with a processor that is well versed in guiding companies through every country's cross-border policies and requirements. Furthermore, with digital purchasing on the rise, especially in India, entrepreneurs should be looking to enter the global market to capitalize on industries showing a high rate of ecommerce activity.
About Payscout, Inc.:
"Payscout Supports the Entrepreneurial Dream One Transaction at a Time."
Payscout is a global payment processing provider covering six continents by connecting merchants and consumers via credit, debit, ATM and alternative payment networks. What differentiates Payscout is its mission "to support the entrepreneurial dream one transaction at a time." Payscout achieves this by being a thought leader in the payments industry. Its "Go Global Now" technology platform gives merchants instant access to 100+ countries, billions of consumers and trillions of dollars. Payscout offers payment processing solutions for brick-and-mortar and ecommerce transactions, and has earned acclaim as a new-generation provider of merchant banking services, specializing in online/ecommerce retailers with a predominant proportion of card-not-present (CNP) transactions; it is one of the few providers to deliver a true global payment solution that encompasses all merchant risk verticals. Customers can access Payscout's credit card processing services via a state-of-the-art, web-based user portal and through direct interactions with highly-trained experts. In addition to supporting thousands of clients across a multitude of industries and all 50 American states, Payscout maintains global partnerships with VISA USA, Bank of America Merchant Services, VISA Europe, VISA Latin America, VISA Asia Pacific, MasterCard Worldwide, China Union Pay, Deutsche Bank, First Data and Payscout Brazil. Payscout was recognized as one of America's fastest-growing privately-held companies in 2014 and 2015, ranking #2,416 in 2014 and #434 in 2015, on Inc. Magazine's Inc. 500/5000 list. Within the financial services industry, Payscout placed #140 in 2014 and #24 in 2015. For more information, visit http://www.payscout.com.
1. Kalavalapalli, Yogendra, and Nair, Vishwanath, "Digital Payments in India seen touching $500 billion by 2020," livemint, July 28, 2016. http://www.livemint.com/Industry/M6SPyd4vUcC7QIQRnjBqaO/Digital-payments-in-India-seen-touching-500-billion-by-2020.html.
2. "Nominal GDP Ranking 2016," International Monetary Fund World Economic Outlook, April 14, 2016. http://statisticstimes.com/economy/countries-by-projected-gdp.php.
3. "India Digital Payments Market to hit $500 Billion in 2020," pymnts.com, July 27, 2016. http://www.pymnts.com/news/international/2016/india-digital-payment-market-growth.
4. "The Rise of Online Shopping for Luxury Brands in India," Indian Express," May 13, 2016. http://indianexpress.com/article/technology/sponsored/the-rise-of-online-shopping-for-luxury-brands-in-india.