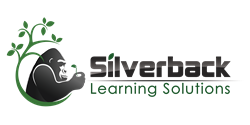 For administrators, we provide the essential components that allow them to support their team, from flexible observation and evaluation forms to customizable rubrics, built-in scheduling, and robust analytics. "
Boise, Idaho (PRWEB) August 23, 2016
Silverback Learning Solutions (http://www.silverbacklearning.com), an educator founded technology company and developer of Mileposts™, today announced the launch of Silverback Teacher Vitae™, a comprehensive educator and administrator effectiveness platform that supports teachers in reaching their full potential. The professional growth system is a significant addition to the Silverback product line and most notable offering, Mileposts, a cloud-based Instructional Improvement System which helps users create and connect individualized learning plans and interventions to all of the instructional and assessment resources already available in schools.
"Teacher Vitae gives teachers the ability to capture key artifacts related to their instruction, document coaching, and professional development sessions, and access community-curated exemplars and resources, " said Jim Lewis, CEO, Silverback Learning Solutions. "For administrators, we provide the essential components that allow them to support their team, from flexible observation and evaluation forms to customizable rubrics, built-in scheduling, and robust analytics. "
Moscow, ID, School District Superintendent, Greg Bailey said, "We purchased Teacher Vitae for its ability to reduce time spent preparing the evaluation to providing a tool that allows increased observation time and more quality discussions between evaluator and teacher."
With Teacher Vitae, educators are invested in their professional growth and administrators have a comprehensive evaluation toolkit to meet state evaluation requirements while encouraging professional learning and supporting educator effectiveness. The Platform becomes substantially more powerful when coupled with Mileposts since documenting evidence of student growth across multiple measures and various class loads has never been easier or more efficient
Silverback Learning Solutions collaborated with educators to build Teacher Vitae, making it easy to implement and manage and valuable for all staff. School district administrators encourage educators to engage and grow through evaluations and Teacher Vitae supports these 21st-century concepts. Jerome, Idaho, School District Director of Curriculum, Instruction, and Professional Development, Janet Avery said, "We see Teacher Vitae as the vehicle to calibrate teacher observations and evaluations throughout the district. Teachers will be able to not only provide evidence of their great instructional practices but will be able to reflect upon that evidence. Reflection takes educators deeper into their craft, and in the end, produces even better teachers. Teacher Vitae will also allow for more intentional decisions making when it comes to professional development."
About Silverback Learning Solutions
Silverback Learning Solutions suite of products includes Mileposts™ and Teacher Vitae. Mileposts is a cloud-based Longitudinal Learning Portfolio which helps K-12 educators and administrators create and connect personalized learning plans and interventions to all of the assessments and instructional resources already available in schools. Teacher Vitae a comprehensive educator and administrator effectiveness platform that supports the professional learning process from coaching to observation and evaluation. Silverback is founded by a former superintendent and enriched by educators. Our education solutions are used in K - 12 schools and districts throughout the U.S. Visit us at http://www.silverbacklearning.com.