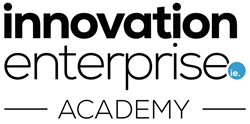 (PRWEB) August 16, 2016
According to IDC Research, employee misunderstandings cost businesses in the United States and the United Kingdom approximately $37 billion annually.
Miscommunication frequently happens because people do not communicate their message in a way that is easy for their audience to understand. What you say may not be what your audience hears for a variety of reasons. Former United States Federal Reserve chairman Alan Greenspan once said, 'I know you think you understand what you thought I said, but I'm not sure you realize that what you heard is not what I meant.' This convoluted statement is typical of how easy it is for communication to go sideways without us even realizing it.
The Innovation Enterprise Academy has now partnered with The FPA Group to launch a live online course, 'Communication Skills for FP&A Professionals', that aims to solve the problem of miscommunication specifically among finance professionals. The course will be delivered by industry leader and founder of The FPA Group, John Sanchez, and provides students with an understanding of their own unique communication style and how they can leverage it effectively to get their message across. Communication skills are much like muscles in that they must be exercised regularly to keep them in top condition. If you don't work on them, they tend to atrophy just like a muscle that is not used. Regularly engaging in some type of communication skills training will keep your skills sharp and your communication effective.
This course will give students the skills to understand their audience when communicating which is vital if your audience is to understand and retain your message. By learning about your audience, you can tailor your communication to make it more effective. This understanding comes from knowing a number of factors, including how they best receive communication. These things affect how someone interprets your communication with them. There are many ways communication styles can be categorized, but what is most important is to realize that understanding your audience is a key to effective communication.
Registration is open now and the course will take place on September 6, 2016, 11:00am – Noon Eastern Time. Seating is limited to ensure interactivity and to give everyone a chance to participate and get their questions answered live, so secure your seat while they are still available. Register using this enrollment link.
About The FPA Group
FPA Group is a C-Level consulting firm specialized in helping companies in the following areas of Corporate Performance Management: Strategic Planning, Budgeting, Forecasting, and Reporting. They help organizations make better decisions by improving their business performance management processes. The combination of broad and deep experience, along with hands on involvement brought to their clients with integrity, professionalism and leadership makes them unique.
------------------------
IE
Innovation Enterprise Ltd, a division of Argyle Executive Forum, is a business-to-business media brand specializing in delivering the most innovative business solutions to executive-level decision makers. Innovation Enterprise produces a range on online and offline content, including, but not limited to, summits, online learning, webinars, and white papers, as well as offering other additional services such as lead generation and bespoke research.
Innovation Enterprise focuses on seven key channels - Finance, Supply Chain, Analytics, Big Data, Strategy, Digital, Innovation & Sports - to ensure that organizations are furnished with all the cutting-edge insights necessary to driving growth in the evolving business environment.