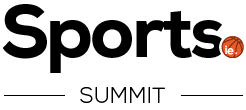 San Francisco (PRWEB) August 16, 2016
At this point, it's safe to say that sports analytics has been accepted. In an industry that all too often obsesses over tradition and heritage - the 'right' way of working - new technology was always going to take time to be uniformly supported. Some clubs and managers remain sceptical, but generally no sporting body worth their salt will still consider analytics an 'optional extra'.
From football to soccer to golf, no major sport is without dedicated wearable devices to collect, and software to analyze, as much data as possible. GPS trackers monitor athlete positioning, heart rate monitors reveal an athlete's condition in real time and clubs in the NFL, for example, are using impact sensors to monitor head trauma and tackle issues around concussion. Analysts are making their way into the dugout, and their findings have begun shaping training.
The reason for sport's ballooning adoption of wearables and analytics is simple - it's an industry of marginal gains. When the quality of the competition is so high, those with any competitive edge will thrive, and that edge can be significant. Training workload affects athlete fatigue, which affects likelihood of injury, which in turn affects the assets available for selection by coaches. Dr Scott Drawer, athletic performance manager at England Rugby put it well - 'We depend on data.'
It's important, then, that teams stay ahead of the curve. Being left behind can be costly, and to ignore data is to limit your team's competitive edge. The Wearable Tech in Sport Summit, an event taking place in San Francisco this August 24-25, will explore both the current capabilities and the potential of wearable technology in sport. Attendees will hear from some of US sport's most influential users of data collecting wearables, giving them the insight to action real change within their own organizations.
The Wearable Tech in Sport Summit will include panel sessions around the athlete benefits of wearable tech, the fitness wearables hitting the street, wearables & big data, as well as the next generation of wearables to hit the market. Networking sessions will allow sporting organizations the opportunity to meet with other industry leaders and potentially find the next great solution for their team or sporting body.
Innovation Enterprise Ltd, a division of Argyle Executive Forum, is a business-to-business media brand specializing in delivering the most innovative business solutions to executive-level decision makers. Innovation Enterprise produces a range on online and offline content, including, but not limited to, summits, online learning, webinars, and white papers, as well as offering other additional services such as lead generation and bespoke research.
Innovation Enterprise focuses on seven key channels - Finance, Supply Chain, Analytics, Big Data, Strategy, Digital, Innovation & Sports - to ensure that organizations are furnished with all the cutting-edge insights necessary to driving growth in the evolving business environment.