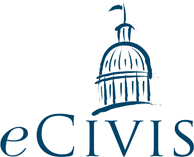 Pasadena, CA (PRWEB) August 17, 2016
In an effort to improve the impact of federally funded grant programs on communities, the cities of Los Angeles and Denver are each hosting half-day training sessions to help recipients of federal funding better operationalize the Uniform Guidance (2 CFR 200). The City of Denver will host a training on Tuesday, September 20, 2016, and the City of Los Angeles will conduct training on Thursday, September 22, 2016.
With the first full year of the Uniform Guidance implementation complete, OMB Senior Policy Analyst Gil Tran will highlight the changes in the Uniform Guidance and the impact on recipients of federal grants, discuss frequently asked questions, and share best practices. This session will be followed by an expert panel discussion focusing on addressing common questions and challenges from the grants community.
"Many of the requests we have received about OMB training have centered on how to practically apply the Uniform Guidance to grants and cooperative agreements," said eCivis CEO James Ha. "Along the chain of funding from federal to state and local governments, elements of the guidance are sometimes interpreted differently. Having these training sessions with all groups in one room is a unique opportunity to increase clarity, improve internal practices, and ultimately make a greater impact on our communities through well-executed grant programs."
Anyone who is a recipient of federal and state grant funding is encouraged to attend, including local governments, school districts, colleges and universities, and nonprofits.
For Los Angeles training, register here: https://www.eventbrite.com/e/uniform-guidance-training-2016-promising-practices-los-angeles-ca-tickets-27037388557
For Denver training, register here: https://www.eventbrite.com/e/uniform-guidance-training-2016-promising-practices-denver-co-tickets-27037896075