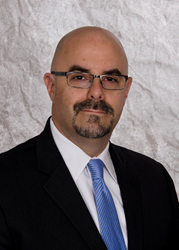 We are pleased that a unanimous federal jury granted Mr. Hernandez a taste of justice and validation after being denied any acknowledgement of wrongdoing by the City of Austin for nearly four years
Austin, Texas (PRWEB) August 16, 2016
The Carlson Law Firm, a leading Texas personal injury law practice, has obtained the largest civil rights verdict for the state of Texas so far this year.
In February, a jury awarded $877,000 in damages to Pete Hernandez, who was tackled by an Austin Police Department officer and wrongfully accused of stealing an SUV back in 2012, according to court documents. (Western District of Texas, Austin Division, Case No. 1:14-CV-492-LY)
Court records state that on June 7th, 2012, 52-year-old Hernandez left a South Austin Walmart, when seconds later he was on the ground, face down, while APD officers restrained him next to a black SUV that had been reported stolen out of Houston earlier that day. Hernandez did not resist, however he suffered serious injuries during the incident. (Case No. 1:14-CV-492-LY)
Court records state that according to Hernandez's attorney, Rob Ranco, Hernandez's Fourth Amendment rights were violated when the officers unnecessarily used physical force. (Case No. 1:14-CV-492-LY)
Records also show that Hernandez was simply in the wrong place, at the wrong time. The officers assumed he was linked to the stolen SUV they'd been watching because he was walking towards it, according to court documents. (Case No. 1:14-CV-492-LY)
Per court documents, Hernandez was put in the back of the police vehicle with no safety belt. The police then pursued the actual suspect in a chase that caused the innocent man to be thrown around in the back of the car, causing him further injury, records show. (Case No. 1:14-CV-492-LY)
"We are pleased that a unanimous federal jury granted Mr. Hernandez a taste of justice and validation after being denied any acknowledgement of wrongdoing by the City of Austin for nearly four years," said Ranco.
If you, or someone you love, have been injured due to someone else's neglect, contact an attorney as soon as possible. The Carlson Law Firm has a team of dedicated, experienced professionals who are ready to assist.