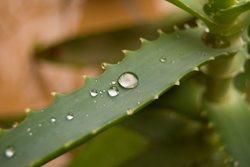 It doesn't take much to make them thrive and mixing the gel with oils, water, or other ingredients is usually all it takes to make skin-care products.
(PRWEB) August 19, 2016
The summertime often leads to a variety of skin and health issues such as, cracking, skin irritation, and sunburns to boot. The team at Aloevera.com was all too happy to announce a few solutions to these common problems that are simple enough for anyone and everyone to try on their own. The various creams and lotions outlined in the guide will also help people keep their skin looking younger for the summer season, added the spokesman for AloVera.com, Ben Danson.
AloeVera.com is a company that advocates the use of aloe and aloe-based products, providing their readers with free information and guides to grow, use, and make their own aloe products from the comfort of their own homes. The team usually updates their site with the latest research on everything aloe related. The company is excited to announce the release of their new collection of articles, dedicated to making anyone's skin look healthier, younger, and blemish free, even under the most intense summer rays.
The spokesman of the company, Ben Danson, also gave a few words to encourage readers to try these projects and see just how easy it is to make these projects. "People think growing aloe or making skin-care products is difficult, but aloe is as hard to kill as a cactus and simple to extract the gel. It doesn't take much to make them thrive and mixing the gel with oils, water, or other ingredients is usually all it takes to make skin-care products."
Along with learning to grow their own aloe plants, readers can also use the methods provided by Aloevera.com to make a variety of health and beauty DIY products for younger and healthier looking skin this summer as well.
5 DIY Uses for Aloe
Hair Repair- By taking an aloe leaf and cutting it in half, scooping out the gel and liquid, then mixing it with 1 egg and 2 tsp of olive oil, people can make a potent mixture that leaves hair full and vibrant (Use like shampoo every three days for maximum affect).
Blemishes- Aloe is used in most skin and beauty products for its anti-aging properties. Making an aloe mask is easily accomplished by mixing 1tsp of aloe gel, 2 tsp pf mashed papaya fruit, and 1 tsp of 100% cream milk, then massaging the mixture onto the face for 10 minutes a day. This will help with wrinkles and other blemishes, leaving the skin brighter and healthier as well.
Nourishing Cream- Creating a nourishing cream to use nightly on the face will also go a long way to protecting the skin from sun damage. Taking 50 grams of beeswax, 15 ml of olive oil, 2tsp of that aloe gel, and 2 drops of geranium essential oil, people can make a nourishing cream to revitalize any area of the skin (Note: each batch has a shelf life of a week).
Shaving Cream- Both men and women know the sting of shaving and the reddish marks that come with it, made even worse with the dry summer heat. This recipe calls for 1/2 cup liquid castile soap, 1/4 cup warm water, 1/4 cup aloe vera gel, 1/2 teaspoon salt, 2 Tablespoons vegetable glycerine, 1 Tablespoon olive oil, 8 drops tea tree essential oil, and 5 drops lavender oil. The mixture will leave people with a soothing sensation and no red shaving bumps.
Itching/Irritants- To make a treatment for irritated skin, start by mixing 1 heated cup of water with ½ tsp of borax on the stove until boiling. Then, heat up one cup of organic coconut oil in a separate pan until the oil turns to liquid and then let it cool. Pour the cooled mixtures from both pans into a single mixing bowl, and combine with ¾ cup aloe vera gel and 5 drops of essential lavender oil. If the mixture is applied to the affected area and left for about 20 minutes, then rinsed with warm water, the result should relieve any pain for most skin irritants.
Danson believes summer should be filled with fun, not pain. That's why the team is confident that these projects will leave skin healthy and glowing, even in the damaging summer heat. More information about aloe plant care, additional DIY projects, and aloe uses can be found on their site. Danson strongly encourages anyone to give it a try this summer.