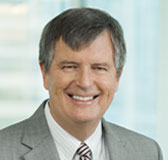 We are in a growth mode and are confident Roland is the kind of leader who will propel us to new heights in the coming years.
Dallas, Texas (PRWEB) August 17, 2016
North American Title Co. (NATC) has named Roland Love, shareholder with Winstead PC, as president of its Texas region. Love will oversee operations for the 20+ NATC branches throughout Texas.
"We are extremely fortunate that Roland Love has agreed to lead our extensive Texas agency operations," said Tom Fischer, president, North American Title Group, Inc. "Roland's well-known reputation for integrity, deep knowledge of the Texas title industry and extensive network of contacts are an ideal combination for the next leader of North American Title in Texas. We know that Roland will be a faithful steward of the fine organization that Bill Moize has led over the past several decades. In addition, we are in a growth mode and are confident Roland is the kind of leader who will propel us to new heights in the coming years."
Love's law practice has focused primarily on real estate and title matters for more than 30 years. He is a past member of Winstead's board of directors, admitted to the U.S. Patent and Trademark Office, and is board certified in commercial, farm and ranch, and residential real estate law by the Texas Board of Legal Specialization. From 1987-1990, he was managing partner of McCauley, Macdonald, Love and Devin PC. He served as managing partner of Donohoe Jameson & Carroll, P.C. from 1992-1995, prior to merging with Winstead PC.
"Roland Love represents the best-in-class for real estate law," said David Dawson, Winstead PC, chairman and CEO. "We're proud to see him join a great client company like North American Title. Considering Roland's longstanding relationship with North American Title, this is a perfect fit for him. He will be greatly missed around Winstead's hallways."
Love has served with distinction in many professional associations, including as chair of the State Bar of Texas Real Estate, Probate and Trust Law Section; as a Fellow in the American College of Real Estate Lawyers; and several chairmanships with the Texas Land Title Association. He serves as a member of the Texas Title Examination Standards Board and as an examiner for the State Bar Board of Legal Specialization.
"I have been a friend and business associate of Roland's for more than 30 years," said retiring NATC Texas President Bill Moize. "He has represented North American Title in document preparation, litigation and regulatory matters for the entire time. He knows our processes and practices from the title plant to the policy department, as well as the culture that we have developed over the years. Roland's history in the title industry is legend, and we are indeed fortunate to have him as a member of our management team."
Active in his community, Love has been director and manager of the Dallas Inter Soccer Club, where he was voted Volunteer of the Year; director of the North Texas Housing Coalition; vice president and board of trustees for St. Michael's School and the Episcopal School of Dallas; co-chair of the United Way advocacy committee; and chair of the YMCA Partners with Youth Sustaining Campaign.
Love earned his bachelor of science in electrical engineering summa cum laude from Texas A & M University and his Juris Doctor from Southern Methodist University School of Law. He is admitted to practice before the State of Texas; U.S. District Courts for the Northern, Southern, Eastern and Western Districts of Texas; United States Court of Appeals for the Fifth and Eleventh Circuits; United States Supreme Court; and the United States Patent & Trademark Office. He has been recognized as a Texas Super Lawyer and by The Best Lawyers in America.
He will be working out of NATC's Texas regional headquarters at 8070 Park Lane, Suite 200, Dallas, TX 75231 and can be reached at rlove(at)nat(dot)com, telephone (214) 720-1020.
About North American Title
With well over 1,000 associates and a vast network of branches from coast to coast, North American Title Group Inc. (NATG) is among the largest real estate settlement service providers in the United States. Consisting of both agent and underwriter operations, NATG reported annual net revenues in fiscal 2015 of $229 million. The company also has the resources and stability of a wholly owned subsidiary of an S&P 500 company with over $14.4 billion in assets (fiscal year ending Nov. 30, 2015). North American Title's agency network operates nationally under the name North American Title Co. (NATC) in 19 states: Arizona, California, Colorado, Delaware, Florida, Illinois, Indiana, Maryland, Minnesota, Nevada, New Jersey, New York, North Carolina, Ohio, Pennsylvania, South Carolina, Texas, Utah and Virginia, in addition to the District of Columbia. Through our relationship with our expanding affiliate network, NATC provides real estate settlement services in all 50 states. NATG is headquartered in Miami, Florida. To learn more, visit http://www.nat.com