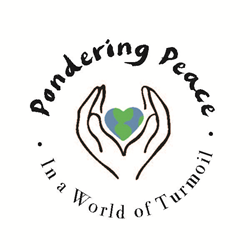 Pacifica, as the global touchstone in the field of depth psychology, must contribute her voice to the national dialogue.
Santa Barbara, CA (PRWEB) August 17, 2016
Pacifica Graduate Institute Alumni Relations, in partnership with other community organizations, will host "Pondering Peace in a World of Turmoil", one of the largest community peace forums to be held in Santa Barbara County.
Beginning Friday, September 9th through Sunday, September 11, 2016, local families, community members, city officials, artists, spiritual leaders, renowned theorists, and PGIAA alumni will gather to encourage, inspire, and plan steps toward peace during these turbulent times.
The free event is open to the public, and will take place at Pacific Graduate Institute Ladera Lane Campus, 801 Ladera Lane, Santa Barbara, California 93108. Dr. Stephen Aizenstat, Founding President and Chancellor, stated, "Pacifica, as the global touchstone in the field of depth psychology, must contribute her voice to the national dialogue. I believe that what we offer will benefit from our first looking inside our own personal experience, community engagement, and institutional practices. I know that this is the more challenging way to proceed, yet, this process lives at the heart of our tradition. We are part of a lineage where mindful self-inquiry companions personal and social action."
Developed and organized by Pacific Graduate Institute's Office of Alumni Relations, "Pondering Peace in a World of Turmoil" is a three-day family friendly community forum designed to promote peace through intercultural dialogue, reflection, celebration, and artistic expression. This unique event features panel discussions, presentations, movie screenings, poetry readings, art exhibits, musical performances, refreshments and more!
"This year marks the 15th anniversary of 9/11. In remembrance of the many lives lost through that one grievous act of terrorism, as well as the recent acts of violence rocking so many communities throughout the U.S., it is my hope that our event will inspire other individuals and institutions to step up and create ways to begin dialogue within their own communities," noted Dianne Travis-Teague, Director of Alumni Relations.
Keynote speakers include David Krieger, President of the Nuclear Age Peace Foundation and Katrina S. Rogers, Ph.D., President of Fielding Graduate University.
Mr. Krieger has served as president of the Nuclear Age Peace Foundation since 1982 and has been a leader in the global movement to eliminate nuclear weapons. He has lectured throughout the United States, Europe, and Asia on issues of peace, security, international law, and the abolition of nuclear weapons, and has received many awards for his work toward a nuclear weapons-free world. He has been interviewed on CNN, MSNBC, BBC, and many other national and international television and radio shows.
Dr. Rogers is President of Fielding Graduate University in Santa Barbara, California, a distinguished graduate school known for advanced education in the fields of clinical psychology, human talent & development, organizational leadership, and education. She has served the international non-governmental and educational sectors in many roles, including executive, board member, and teacher. She has also led the European campus for Thunderbird School of Global Management in Geneva, Switzerland for a decade, working with international organizations such as the Red Cross, World Trade Organization, United Nations Development Program, and the European Union.
Sponsors to date include: Fielding Graduate University, Nuclear Age Peace Foundation, Voices Magazine, Martin Luther King Committee, and Best Western Hotel-Carpinteria.
Schedule of Events
Friday, September 9th – 4:00 - 9:00 p.m.
"Returning violence for violence multiplies violence, adding deeper darkness to a night already devoid of stars." ~ Dr. Martin Luther King, Jr.

Event Kickoff & Reception – "A Gathering of Peacekeepers"
Keynote Speaker: Katrina S. Rogers, PhD, President, Fielding Graduate University
Panel Discussion (Pacifica Graduate Student Panel)
Elementary School Children Speak on Peace
Poetry with Santa Barbara Poet Laureate, Sojourner Kinkaid Rolle
Saturday, September 10th – 9:00 a.m. -9:00 p.m.
"If we have no peace, it is because we have forgotten that we belong to each other."
~ Mother Teresa

Keynote Speaker David Krieger, President of the Nuclear Age Peace Foundation
Information Stations ("Pauses for Peace"):
-- Victim Advocates, Conflict Resolution, Sponsor Information, Referral/Resources

Musical Performances
Food, Face Painting
Art & Crafts
Faculty Presentations
Peace Awards
Sunday, September 11th – 10:00 a.m. – 3:00 p.m.
Commemorating the 15th Anniversary of 9/11
"We Will Never Forget"
"I do not at all understand the mystery of grace – only that it meets us where we are but does not leave us where it found us." ~ Anne Lamott

Mama Pat's Gospel Choir
Meditations
Remembrance Stations – (attendees are encouraged to create and leave a tribute)
Peace Panel
Nondenominational Remembrance – (includes reading of the names of 911 Victims and recent victims of violence)
Closing Words by local Spiritual Leaders:
Closing Ritual
Pacifica Graduate Institute has graduated over 4500 alumni. Dianne Travis-Teague facilitates the ongoing collaboration between Pacifica's Office of the Chancellor and the Pacifica Graduate Institute Alumni Association to extend and nurture the Pacifica experience in and through the world. In partnership with Alumni Relations, the Alumni Association provides programs and services that strengthen the connections between the community, graduates, and the institute.
For additional information and media inquiries:
Call (805) 879-7303 or visit http://www.ponderingpeace.com
To RSVP call: (805) 679-6163.
***************************************
Pacifica Graduate Institute, with two campuses in Santa Barbara, California, is a WASC-accredited graduate school offering masters and doctoral degree programs in depth psychology, mythological studies, and the humanities. The Institute has established an educational environment that nourishes respect for cultural diversity and individual differences, and a rigorous academic community with a spirit of free and open inquiry. Students have access to an impressive array of resources including the OPUS Archives and Research Center
The mission of Pacifica Graduate Institute is to foster creative learning and research in the fields of psychology, the humanities, and mythological studies, framed in the traditions of depth psychology. Consistent with and supporting this vision, Pacifica Graduate Institute is employee-owned, and practices shared stewardship.
Pacifica Graduate Institute
Pacifica Graduate Institute Alumni Association
Opus Archives and Research Center
Pacifica Bookstore