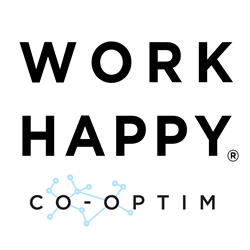 Luxury shared office and co-working space, Co-Optim, is opening its first location in Chicago suburb Deer Park this November.
Deer Park, Illinois (PRWEB) August 17, 2016
Co-Optim is opening its first location in the Offices at Deer Park located at 21660 W. Field Parkway. Co-Optim is a luxurious shared office and coworking space that is revolutionizing how people view office space by providing ultra-luxe offices coupled with high-end amenities and exciting networking events. Co-Optim Deer Park will open this November.
Coworking is a style of working in a shared office environment, often involving a variety of employees from different organizations. The atmosphere encourages social gathering and is sought out for the synergy it provides people who share like-minded values. It is formed around the idea of a working community and is a solution for freelancers and entrepreneurs who work from home but desire the collaboration an office space provides.
Founder and President Joseph Elias recognized there was a need for a professional coworking office that caters to all categories of business, not just the tech and start-up companies like a majority of the collaborative work spaces that exist today.
"We found there's something missing in the shared office and coworking spaces that are available in today's market," Elias said. "Co-Optim provides an atmosphere where you can feel comfortable having a coffee in the café and lounge while also meeting your lawyer regarding private legal matters. There's no place that offers both types of these settings in a large scale. Co-Optim changes that."
The company chose the Offices at Deer Park as the location for its first office due to its abundance of nearby amenities and close proximity to several major roadways. Co-Optim's unique amenities like a kid's zone, on-site gym and yoga studio, complimentary coffee bar, and outdoor patio space set the property apart from traditional offices. Co-Optim Deer Park will open in November 2016.
For more information regarding available office leasing and membership options, contact Alicia Hutzler at (847) 957-1447 or via email at AliciaHutzler(at)Co-Optim(dot)com. Additional information regarding the company and how to become a member can be found at Co-Optim.com.