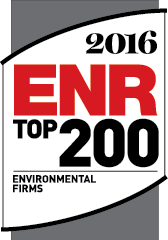 At Clean Earth we have planned for smart growth and a sustainable future."
Hatboro, PA (PRWEB) August 17, 2016
Clean Earth, Inc. a leader in disposal and recycling solutions for contaminated soil, dredged material, drill cuttings, and hazardous and non-hazardous waste, announced today the company ranks impressively at # 54 on Engineering News Record's Top 200 Environmental Firms of 2016. This comprehensive list and article provides expert insights on the future of our industry, economic growth, and current trends.
Chris Dods, President & CEO of Clean Earth, Inc. states, "We are strategically entering new geographies and waste streams that align with our core vision and expertise. At Clean Earth we have planned for smart growth and a sustainable future."
ENR's Top 200 Environmental Firms List is also broken down into several subcategories. Clean Earth ranked #16 on ENR's Top Firms By Market Segment List for Hazardous Waste and #10 on the Top 10 All-Environmental Firms List.
To date, Clean Earth has successfully added two (2) additional facilities in 2016, one in Plainville, Connecticut, and one in Glencoe, Alabama. These additional locations further expand Clean Earth's geographic service area and capabilities.
To learn more about Clean Earth visit us at http://www.cleanearthinc.com or call 877.445.DIRT (3478).
About Clean Earth, Inc.
Clean Earth Inc. is one of the nation's largest specialty waste companies providing recycling and remediation services to energy, infrastructure, commercial and industrial markets. Headquartered in Hatboro, Pa., it operates a network of 16 full-service facilities and 3 beneficial use sites servicing the United States, and handles nearly four million tons of material annually. Approximately 98% of the material processed at Clean Earth facilities is recycled. Clean Earth is a subsidiary of Compass Diversified Holdings (NYSE: CODI).