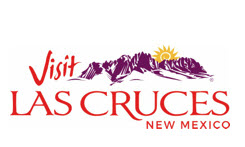 "Anytime is a great time to visit Las Cruces," said Chris Faivre, Director of Marketing and Communications for Visit Las Cruces.
Las Cruces, NM (PRWEB) August 22, 2016
This September, there are more reasons than ever to visit Las Cruces, New Mexico. Designed to celebrate all three national monuments in the Las Cruces area, as well as all the amazing events and activities the community has to offer, "Monuments to Main Street" features a full month of events that showcase the vibrant culture, natural beauty, and rich history of the destination. Hosted by Visit Las Cruces, the September celebration is sure to offer a rich experience for all visitors and locals alike.
Monument and history buffs will want to explore the newly created Organ Mountain Desert Peaks National Monument, the iconic White Sands National Monument or the fascinating Prehistoric Trackways National Monument to help visitors better understand the story of the Mesilla Valley.
Visitors can also retrace history with an exhilarating helicopter tour of of Kilbourn Hole where the Apollo Astronauts trained, or reflect a bit with a visit to the World War II booming targets where pilots trained on cutting edge military equipment.
Superheroes and movies more like it? Visit Las Cruces Comic Con, to experience a three-day pop culture extravaganza featuring Seth Gilliam, Sugar Watkins and more. Or, enjoy the 8th Annual SalsaFest, an outdoor street-festival featuring live music, salsa dancing lessons, street performers, and of course, the annual salsa making competition.
For a particularly action packed stay, September 9-11 offers an exciting weekend of activities including Pops Under The Stars, an outdoor concert replete with spectacular fireworks display presented by our own Las Cruces Symphony Association, Las Cruces Comic Con, and the always highly anticipated NMSU vs UNM football game. And while in Las Cruces, enjoy the many other outdoor activities that are part of Las Cruces.
"Anytime is a great time to visit Las Cruces," said Chris Faivre, Director of Marketing and Communications for Visit Las Cruces. "But we are proud to participate in this event that highlights so well the natural beauty, culture and history of this vibrant destination. People visit us for many reasons throughout the year. We invite you to visit Las Cruces in September to experience 'Monuments to Main Street' month to find your reason for loving Las Cruces".
These and many more events make this an ideal time to visit and discover all that Las Cruces has to offer. For more information and a complete listing of events, please visit the events calendar on the community website http://www.visitlascruces.com.
Nestled in the Mesilla Valley between the Rio Grande River and Organ Mountains, Las Cruces, New Mexico is quickly becoming a leading southwestern destination. Visitors can experience spectacular year-round golf,world-class Mexican food, historic attractions, and natural beauty. Las Cruces blends a unique variety of special events, attractions, culture and historical sites, as well as superb weather, with 350 days of sunshine per year. For more information on all Las Cruces has to offer, contact the Visit Las Cruces at (575) 541-2150 or visit us at lascrucescvb.org