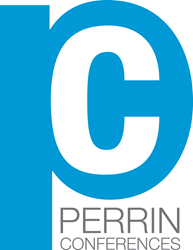 (PRWEB) August 25, 2016
Perrin Conferences is proud to announce its first annual Diversity & Inclusion Conference to be held on November 3, 2016 at The Westin Philadelphia, PA. Perrin Conferences, along with Co-Chairs Elizabeth Fitch, Esq., Founding Partner of Righi Fitch Law Group; and Deborah Saunders, Director, Claims, Global Risk Management at Comcast NBCUniversal, is assembling an agenda designed to encourage discussions and an exchange of ideas to promote effective diversity and inclusion strategies across the legal industry.
Fostering a diverse and inclusive professional environment is of the utmost importance when it comes time to evaluate an organization's corporate culture and overall success. Employees perform most efficiently when they feel safe and comfortable within a professional environment that respects and embraces their differences and values their unique perspectives.
This neutral forum will provide a day of presentations and interactive sessions covering topics such as: Insights on Diversity in the Legal Community; Understanding the Value of Emotional Intelligence; Developing Diverse and Inclusive Leadership; The In-House Counsel and Insurance Perspectives on Effective Internal Programs to Promote Diversity & Inclusion as well as How to Better Serve Your Clients; Turning Words into Action; and others. Attendees should leave the conference feeling inspired to take steps to improve diversity and inclusion initiatives and programs within their own companies, and have a concrete list of ideas regarding how to do so.
Just some of the confirmed speakers thus far are:
Alonzo Barber, Attorney, Microsoft North America
Debbie A. Carlos, Assistant General Counsel, Litigation, Sunoco, Inc.
Lawrence Dietrich, Vice President and Operating Unit Counsel, Coca-Cola
Antoinette D. Hubbard, Esq., Director, Maron Marvel Bradley & Anderson LLC
Olivia Jackson, Director, Legal Counsel, eBay Inc.
Priscilla Jimenez, Esq., Kline & Specter, P.C.
Bedouin L. Joseph, Counsel-Downstream Law, Exxon Mobil Corporation
Erin Wedge Latuso, Esq., Forman Watkins & Krutz LLP
Danielle W. Mason, Esq., Beasley, Allen, Crow, Methvin, Portis & Miles, P.C.
Kanan Sheth, Assistant Vice President, Claims Counsel, Endurance Services
Robert Simmons, Assistant General Counsel, Molson Coors
Mary Ann Vordran, Claims Manager, Navigators
Rey S. Yang, Esq., Yang Professional Law Corporation
In addition to providing exclusive opportunities for learning, networking, and information sharing, this conference offers Continuing Legal Education (CLE) Credit. For more information regarding registration and hotel accommodations, please visit http://www.PerrinConferences.com.
***
About Perrin Conferences
As the leading national provider of joint plaintiff/defendant litigation conferences, Perrin Conferences offers comprehensive and specialized continuing legal education (CE/CLE) in an atmosphere of learning, networking and sharing. The company's conferences attract influential leaders and foremost talent in the legal industry to discuss current topics in litigation through mock trials, presentations and webinars, setting the standard in professional litigation education and networking.
# # #
Contact:
Bethany Corio
Perrin Conferences
T. 610-220-1817
bcorio(at)perrinconferences(dot)com
http://www.perrinconferences.com