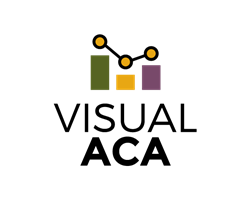 We are honored to be recognized among our peers for VisualACA and the innovative work of our product development team
Livonia, Michigan (PRWEB) August 18, 2016
Attendance on Demand, Inc., earned two prestigious Gold awards in the 2016 Golden Bridge Business and Innovation Awards for its new product VisualACA. In the category Government Compliance, the VisualACA product won Gold honors. The second Gold award recognized Attendance on Demand as the Product Management/Development Team of the Year for their work on VisualACA.
VisualACA, released in December of 2015, helps employers manage their Affordable Care Act (ACA) liability and reporting. VisualACA's successful launch was a substantial milestone for Attendance on Demand's product development team. Beginning in 2016, employers averaging 50 or more employees must submit complex IRS returns for themselves and their full-time employees. While many products are available to help employers file their 1094-C and 1095-C forms with the IRS, VisualACA calculates the appropriate values for the forms based on employer data, and assists with IRS filing. In addition, it helps employers manage their variable-hour workforce according to ACA rules. Learn more at http://www.visualaca.com.
"Completing the IRS forms demands substantial information from many sources at a very detailed level," said Beth Baerman, Director of Communications for Attendance on Demand. "With VisualACA, employers import data from their payroll system and enter information about their health insurance benefits. VisualACA does the rest."
More than 40 judges from a broad spectrum of industry voices from around the world participated and their average scores determined the 2016 Golden Bridge Business and Innovation Award winners. The awards dinner and presentation honoring the winners will be held in San Francisco on September 12, 2016.
"We are honored to be recognized among our peers for VisualACA and the innovative work of our product development team," said Baerman.
About the Golden Bridge Business and Innovation Awards
Golden Bridge Business and Innovation Awards are an annual industry and peers recognition program honoring best companies in every major industry from large to small and new start-ups in North America, Europe, Middle-East, Africa, Asia-Pacific, and Latin-America, Best New Products and Services, Best Innovations, Management and Teams, Women in Business and the Professions, Case Studies, Customer Satisfaction, and PR and Marketing Campaigns from all over the world. Learn more about The Golden Bridge Awards at http://www.goldenbridgeawards.com.
About Attendance on Demand
Attendance on Demand supports the labor management needs of thousands of companies and nearly a million employees across North America. Launched in 2006, Attendance on Demand is a rapidly deployed, cloud-based solution that minimizes a company's risk and technology investment while providing advanced features for securely managing labor data—calculating pay rules, scheduling employees, budgeting labor, automating recordkeeping for labor law compliance, managing employee status, and reporting for the Affordable Care Act. With an above average uptime of 99.995%, Attendance on Demand removes the worry of maintaining expensive infrastructure. An extensive North American distribution network helps organizations use Attendance on Demand to reduce labor expenses and improve decision making.