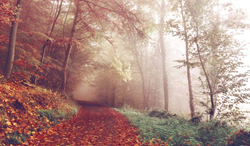 These dolls are finely carved from wood and root to pay homage to the unique deities of Native culture.
(PRWEB) August 19, 2016
Hundreds of years before the colonists took to North America, the Native American tribes roamed proud and free upon the land. Their people, along with their beliefs, dominated the country. From these beliefs in deities of nature and rituals of the spirit, there was once a presence of mysticism that was prevalent in the countries past. Over time, as technology evolved with the migration of the colonists, the country has lost much of its sense of wonderment in the supernatural and the beauty of the natural, believed NativeAmericanJewelry.com spokesman, Steven Onida.
NativeAmericanJewelry.com is one of the few sites that work directly with the Native American community and artists to bring Native culture to the eyes of the public. They take pride in the beliefs and ceremonies that are still celebrated by the Native American people today.
As a way to celebrate Native American culture for the coming of the "Sturgeon Moon" this August 18th, NativeAmericanJewelry.com is releasing a new collection of the most popular and recognizable aspects of Native American culture, Kachina dolls. These friendly spirits represent the forces of nature and often serve as messengers to The Great Spirit. Each of these spirits serves a function within Native culture and most ceremonies as well.
The spokesman of NativeAmericanJewelry.com released a statement with their new release of Kachina dolls. "Stories are a big part of any culture, especially Native American. These dolls are finely carved from wood and root to pay homage to the unique deities of Native culture. Their distinguished features and vibrant colors fill people with a sense of excitement and as a way to celebrate August's full moon, we thought bringing back some sense of the spiritual and mystic that once filled the country would be a nice change of pace."
The new collection of Kachina (or Katsina) dolls are made by some of the best Native American artists in the Southwest and use materials from nature, like cottonwood, and feature exquisite detail with each new mystifying face.
Onida also added that each doll can bring its owner favorable attributes, making them the perfect companions to decorate a person's home. For example, the Eagle Dancer Kachina represents strength, power, and believed to carry prayers to the heavens. On a different note, the White Wolf Dancer represents the knowledge and wisdom that is needed to have a successful hunt.
The team at NativeAmericanJewelry.com believes there is a Kachina to fit the heart and soul of any household and wish people a bountiful Full Moon full of fortune and wonder this year. Visitors can learn more about Native American culture and find more handcrafted Native jewelry by visiting their homepage as well.