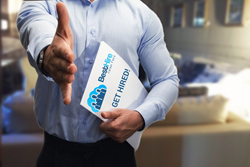 You will only go as far as you push yourself, Push yourself to go after bigger and better opportunities - Duke Jobs
Chicago, Illinios (PRWEB) August 18, 2016
Best Hire Career Fairs, a professional job fair company that creates the enabling environment where lots of potential employees meet with hundreds of companies has announced its 2016 Job Fair Calendar. The events are held in various cities around the United States, including Chicago, Illinois.
The event is expected to be a speed dating for companies and professional job seekers. It will expose prospective employees/job seekers to hundreds of great employers/recruiters, and will also feature the display of exceptional profiles of applicants to hundreds of companies for possible hiring. Such profiles are usually candidates that can be a great addition to any company and can make a lot of difference for the organization.
The job fair will be a harvest ground for employers and employees as Best Hire Career Fair Company will bring managers, human resource persons, and recruiters from top companies in Chicago. The event also will save companies the money, hassle, and pain of recruiting as they can interview hundreds of potential candidates in the event.
The event is being organized by Best Hire Career Fair, a company with over 20 years of staffing experience. Their mission is to help companies with growth and help job seekers in their journey to a successful and meaningful career. In doing, they are set out to finding the best career seekers and pair them up with the best hiring employers. According to Andrew Parker, "Don't settle for just any hire, find the Best Hire".
For the city of Chicago, this event is scheduled to hold on September 15, 2016 at the Congress Plaza Hotel, 520 South Michigan Ave, Chicago IL 60605, between 11:00am – 2:00pm. To register for this event, please visit their website at http://www.besthirecareerfairs.com/job-fairs/chicago-job-fairs/.