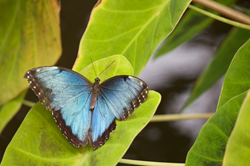 The plan was to come up with a collection that reminded most people of their childhood summer.
(PRWEB) August 21, 2016
There are many things that bring people back to their childhood: the familiar scent of an old book, a favorite home-town dive-restaurant, but nothing comes close to the familiarity of nature.
NativeAmericanJewelry.com has released a new collection to bring back that sense of childhood adventure that comes with the timeless scene of the natural environment.
The spokesman of NativeAmericanJewelry.com, Steven Onida, gave a word on the company's most recent release. "The plan was to come up with a collection that reminded most people of their childhood summer. We decided to go with the timeless theme of nature. I believe that when we are truly surrounded by nature, we can be transported to any era in our minds; it's just a timeless environment. We had to break this concept into one symbol and what's better representation of nature than a butterfly in flight? Our artisans set out to create pieces that perfectly mirrored the variety of color and the graceful poses of a butterfly. We think this release is true to our initial intent."
NativeAmericanJewelry.com has worked with the Native American art community for years to bring their artists work to the public since the company was first founded. One aspect the company has shaped by this relationship is the focus on the natural world. Native American culture hold nature as something sacred and their artists use all their talent to uphold that belief in their artwork as well.
The pieces with the new collection vary from the different tribes and artists that have contributed to the collection but in general the whole collection is stunning. Each piece is set into a sterling silver frame but uses a variety of precious gems and stonecutting techniques to mirror the translucence of butterfly wings.
The Butterfly symbol holds a sense of spiritual meaning as well. While holding several different meanings across tribes, the butterfly is typically seen as a spiritual messenger, reflecting communication between dreams and the divine. The butterfly can also symbolize peace, "the perfect representation of childhood wonder for the summer," Onida added.
The new staff at NativeAmericanJewelry.com believes this sense of peace and connection to nature is just what people need to go back to their perfect childhood summer dreams this year. Onida personally welcomes anyone interested in the work they do in the art community and extends a warm welcome to their store.