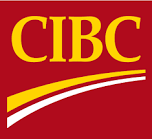 Through an inclusive culture that promotes differences in thinking, we at CIBC develop innovative business approaches and create new solutions to deepen client relationships
Toronto, ON and New York, NY (PRWEB) August 17, 2016
Lime Connect (Lime) is pleased to announce that CIBC has joined the not for profit organization as a corporate partner in Canada to connect with high potential candidates who happen to have disabilities.
CIBC will leverage Lime's Career Connect portal and recruitment receptions to identify university students and experienced professionals interested in exploring career opportunities with CIBC. In addition, CIBC will support and contribute to the professional development of members of The Lime Network.
"Diversity and inclusion is core to CIBC's success and in continuing to build the bank of the future," says Richard Jardim, CIBC Senior Vice-President and Executive Sponsor of CIBC's WorkAbility Affinity Network. "Through an inclusive culture that promotes differences in thinking, we develop innovative business approaches and create new solutions to deepen client relationships."
Joe Sehl, president of Lime Connect Canada's board of directors, says "Lime Connect is excited to welcome CIBC to our corporate partner group. The partnership is a natural extension of CIBC's Career Access Program for candidates with disabilities, and they are an inclusive company that complements our existing list of partners. We know that the professional career opportunities they offer will be extremely attractive to our candidate base, and look forward to realizing much success through our collaboration."
CIBC encourages all experienced professionals, including those with disabilities, to apply for current openings such as Capital Markets Risk Management Analysts, Project Control Coordinators and Tech Data Analysts.
As well, all Lime Connect Network members should look for additional roles posted for Lime's recruitment receptions in Toronto (applications are currently open in The Lime Network - apply by August 28th) and Vancouver in early fall.
University students and experienced professionals who happen to have disabilities can learn more, and apply to CIBC, by joining The Lime Network.
Lime Connect is a not for profit organization that is rebranding disability through achievement. The organization's focus is to attract, prepare and connect high potential university students and alumni for scholarships, internships and full time careers with their corporate partners – showcasing the vast strengths and benefits that are found in disabilities and providing candidates who happen to have disabilities the confidence to realize their dreams. For more information on Lime Connect, visit http://www.limeconnect.com.
For more information on career opportunities at CIBC visit Linkedin or CIBC Careers.