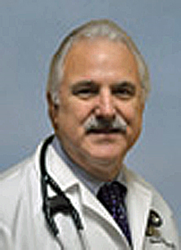 Giving people greater access to healthier foods seems to have an impact on a person's diet resulting in less coronary plaque formation in some populations ...
Santa Rosa, CA (PRWEB) August 18, 2016
Having access to healthy food choices can increase an entire neighborhood's overall healthfulness – particularly the heath of their hearts. This according to The American Heart Association's latest publication 'Circulation' that examines food choices in adults living in neighborhoods that have a healthy food market within one mile of home. Study participants that fell into this category showed a reduced or slowed progression of calcium buildup in coronary arteries – therefore better heart health.
"Giving people greater access to healthier foods seems to have an impact on a person's diet resulting in less coronary plaque formation in some populations," says NCMA cardiologist Dr. Thomas Dunlap. "This of course means, fewer health complications due to heart disease in the long run." Earlier studies demonstrated that residents whose neighborhoods limited the options for fresh foods, i.e. more fast-food restaurants and microwave meals also have an increased risk of developing heart disease.
Committing to a healthy diet and an active lifestyle are the best options for anyone who wishes to avoid the complications associated with cardiovascular disease. A healthy diet goes beyond eating plenty of food according to the AHA, getting the nutrients to be healthy is what counts. Nutrient-rich foods contain the minerals, protein and whole grains that go along with a healthy diet. These types of foods tend to be lower in calories and may help control weight, cholesterol and blood pressure.
In this study of nearly 6,000 adults, researchers looked at availability of recreational facilities, healthy food stores, neighborhood walkability and social environments to determine how these factors contribute to the early stages of atherosclerosis. The research spanned a 12-year follow-up period. Overall, the data suggested that increased access to heart-healthy food stores is the common thread in slowing the progression of coronary atherosclerosis in middle-aged and older individuals. A healthy diet leans towards a selection of:

fresh fruits and vegetables
whole grains
low-fat dairy products
skinless poultry and fish
nuts and legumes
non-tropical vegetable oils
The AHA also suggests limiting saturated fat, trans fat, sodium, red meat, sweets and sugar-sweetened beverages. "For our patients and families, who are concerned about heart health, our focus as cardiologists has long been to recommend increasing access to healthy foods while decreasing visibility of tobacco and alcohol products within neighborhood stores," says Dr. Dunlap. "It a well-known fact among researchers that participating in a healthy diet combined with moderate alcohol consumption and assuming a daily schedule of activity will help increase the odds of maintaining a lifelong healthy heart. And smoking is to be avoided at all costs."
About NCMA Cardiology Services
From cardiac catheterization to open-heart surgery, from electrophysiology to rehabilitation and prevention, the NCMA's Cardiovascular Services team is dedicated to delivering the highest quality care and the best patient results. The professional staff not only maintains its commitment to patients' health and well-being but maintains a tradition of excellence and expertise in the practice of the most current, innovative treatments in cardiovascular medicine. For more information, visit the NCMA website.