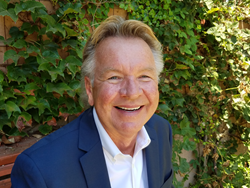 In my career, I have seldom seen the absolute and pure joy, excitement, commitment, and passion for education that I've seen in Stratford School
Saratoga, Calif. (PRWEB) August 17, 2016
Stratford School is pleased to announce the appointment of Paul Mastin as Head of School for its Los Angeles Melrose campus in the heart of Hollywood, California. Mr. Mastin brings more than 40 years of experience as a teacher and administrator in the field of education. Stratford School, an award-winning independent preschool through eighth grade private school founded in Silicon Valley, is now expanding to Southern California and will debut its Melrose campus this month.
"I am truly excited about joining the Stratford family," said Mastin. "In my career, I have seldom seen the absolute and pure joy, excitement, commitment, and passion for education that I've seen in Stratford School, from the students to the faculty, parents and support staff. The positivity and camaraderie is infectious and refreshing. I look forward to being an integral part of this team."
Mastin's expertise includes school administration and academic enrichment with a focus on nurturing the unique skills, passions, and dreams in each child.
"We are so pleased to welcome Paul Mastin to the Stratford School family. We share a commitment to connecting students to their unique futures. As our new Head of School, Paul shares our vision, and will be instrumental in creating and supporting our growing community," said Sherry Adams, Stratford School Founder.
Before Stratford, Mastin held leadership positions at a number of prestigious private schools in the Los Angeles area. Most recently, he served as Principal of the Laurence School. Mastin also served as Assistant Head of Middle School/Middle School Dean at Harvard-Westlake, as well as serving as a faculty member of the English department and teaching in the Mathematics, Journalism, and Communications departments over the years. Prior to his Harvard-Westlake experience, he was a master elementary teacher for Kindergarten through 8th grade at The Mirman School for Gifted Students.
"As a parent of a student in Los Angeles, I believe that Paul's vast educational background in and outside the classroom, makes him a perfect fit for Stratford School. I'm confident that Paul's experience as an educator and administrator at some of LA's most exemplary schools will be a tremendous benefit for students and staff as we provide an exceptional, affordable, and dynamic educational experience to families in Southern California. " said Shawn Weidmann, Chief Executive Officer, Stratford School.
Mastin writes short stories and screenplays in his spare time, in addition to being a skilled wood craftsman. His appreciation for education and the arts extends to his family, with his daughter recently completing medical school and his wife serving as Choral Director at Harvard-Westlake. Mastin's favorite quote is: "Life is either a great adventure or nothing." - Helen Keller.
About Stratford School
Established in 1999, Stratford School is a leading independent private school founded on the belief that education is a significant influence in the life of a child. Stratford offers an accelerated curriculum from preschool through eighth grade with an emphasis in the areas of STEAM (Science, Technology, Engineering, Arts, and Mathematics) that incorporates music, physical education, foreign language, and social skills development. Stratford's goal is to prepare and mentor students for admission to competitive high schools and colleges. All students are provided the necessary tools to excel, and are encouraged to participate actively in leadership, community service, and extracurricular activities. Visit http://www.stratfordschools.com for more information.