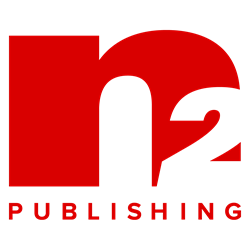 Wilmington, NC (PRWEB) August 17, 2016
When N2 Publishing first made the Inc. 5000 list in 2011, the company saw its sales hit $12 million and its workforce reach 29. Six years and half a dozen appearances on the list later, the print powerhouse finds itself on the podium having topped $100 million in sales and 200 in staff.
This week, N2 Publishing received the nod from Inc. once again when the national magazine announced honorees for its 35th annual rankings. Based in Wilmington, N.C., N2 placed No. 1056 in the standings of the fastest-growing private companies in the U.S.
"Being on this list means just as much now as it did the first year," said Duane Hixon, co-founder and CEO of N2 Publishing. "While it offers proof that we continue to move the needle at a rapid pace, what it really shows is that we are building the right team to handle and steer that growth."
In 2015, the company made the Inc. Honor Roll as a result of five straight appearances on the Inc. 5000 list. This year, N2 Publishing pushed ahead to claim the distinction of being the second fastest growing print media company in the nation. In addition, N2 Publishing was the only media company to record revenues greater than $100 million – just 335 companies on the entire list broke that threshold.
"The Inc. 5000 list stands out where it really counts," said Eric Schurenberg, Inc. president and editor-in-chief. "It honors real achievement by a founder or a team of them. No one makes the Inc. 5000 without building something great – usually from scratch. That's one of the hardest things to do in business, as every company founder knows. But without it, free enterprise fails."
Founded in 2004, N2 Publishing works with residents to provide their neighborhoods with print publications specifically geared to each community. Currently, the company produces more than 900 monthly magazines that serve locations throughout 49 states. The core staff at its North Carolina headquarters includes graphic designers, software developers, customer service experts, and print press operators.
With a constantly expanding team, continued growth of its neighborhood publications and ideas for new product lines taking shape, Hixon foresees more Inc. 5000 appearances in the future.
"The caliber of our people is why we are able to push out these kinds of numbers six years in a row," Hixon reiterated. "The crew we have assembled will do even greater things moving forward."
About N2 Publishing
Based in Wilmington, N2 Publishing, Inc., focuses on "turning neighborhoods into communities" by partnering with affluent neighborhoods to produce private, monthly publications filled with resident-contributed content. Every N2 issue is personal, relevant, and unique to the community it serves. Visit N2 Publishing online at http://www.n2pub.com.