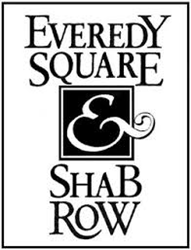 (PRWEB) August 19, 2016
Everedy Square and Shab Row presents the fourth installment in their free Shab Row Third Saturday concert series on Saturday August 20th from 5pm to 8pm. The band Da'Mood will be performing on the little outdoor stage behind the Shab Row shops.
Attendees are encouraged to bring a picnic dinner, a blanket, and to spread out on the grassy hillside. This event is free of charge and dog/family friendly.
Da'Mood is a collective of musicians who can play every instrument in your Emoji app. The band consists of: Main Vocals by Retro/Ricole, Supporting Vocals by SubéStar, Electric Guitar by Chris Smith, Bass Guitar/Upright Bass by Dan Zboyen, Keyboards by April Reardon, Trombone by Ethan Lichtenberger, Drums by Beau Bailey, and Supporting Vocals/Mandolin by Eric French. Each talented member of the group descends from a unique musical background including hip hop, electronic, rock and bluegrass. The combined force creates a hybrid sound of spacious experimentation that will make them a hometown legacy.
The band has been together since December 2015. Ricole was invited to perform at The Frederick Music Showcase at The Weinberg Center this past February. With it being the first hip-hop performance there in its history, he decided to have a backing band to accompany him. He recruited musicians that he had played with from prior bands & his musical friends. The chemistry and good nature was so awesome amongst the band members they decided to keep it going.
The Comedy Pigs, a local impov comedy troop will lead interactive entertainment during the intermissions.
This venue is located behind the delightful Shab Row Shops. Shab Row features the best gift shopping in Downtown Frederick. Come early to the concert and stop into: Accents of Shab Row, Angel's Wing & Angel's Attic, La Niche Boutique, Primitive Homespuns Colonial Funishings and Folk Art, Primitive Homespuns Wool and Needleworks, The Little Pottery Shop, or the Shab Row Tea Emporium. On the next block over, the Everedy Square shops offers shopping in the latest ladies fashions at Talbots and Aspire. And several other superb shops, including: Daisy's Salon, Footlights, Frederick Basket Company, I Made This!, The Lerner Collection, A Perfect Fit, A Perfect Truffle, and Smooch! Studio. Also purchase food on-site from one of our excellent eateries, including: angelcakes, Asye Meze Lounge, Frederick Coffee Company, Frederick Fudge and Ice Cream, GOOD juju, and Pistarro's.
Everedy Square & Shab Row is conveniently located at the intersection of East and Church Streets in downtown Frederick. Plenty of free parking is available. For more information, visit http://www.EveredySquare.com or call 301-662-4140.