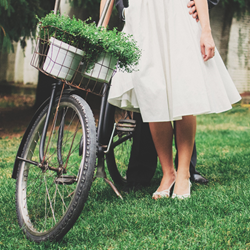 We thought affordability is an easy way to get people interested and that's what we went with for the release.
(PRWEB) August 26, 2016
The spring time always sees a rise in the number of relationships starting. People are filled with the joy and wonder that come with the vibrant colors of flowers in full bloom. One company wishes to carry that same sense of joy over to the summertime.
BestHybridBike-Reviews is a company that reviews the year's newest bikes from top manufacturers, like Schwinn, and gives free feedback for people looking to find a bike that fits their needs perfectly. The company was dead-set on doing something big for their readership this summer and came up with a unique idea for budding summer romances after hearing one story about an elderly couple that met a a bike ride.
"We were sitting in a meeting, discussing what we should do for a summer release, and one of our staff members mentioned a news story they had seen recently. A married couple met on a bike ride decades ago earlier and through their shared interest married and continue to ride long distance, well into their retired years. I think the key to a happy and healthy life is through exercise. They told the reporter how shocked people are when they hear the distances, sometimes hundreds of miles that this couple rides for fun. From that point we knew exactly what we had to do for our new summer release," stated spokesman Sheldon Coil.
The new collection of articles focuses on quality bikes that are also a great value. The idea is to bring people together with a shared interest, getting them out in the open where they can make new connections this summer. The team at BestHybridBike-Reviews were blown away by the story and decided to focus on the romantic element. Coil continued, "We thought affordability is an easy way to get people interested and that's what we went with for the release. This new collection is cheap, available right away online, and we provide highly-detailed reviews so people can find a bike that suites their needs perfectly."
The entire collection can be found on the company's home page, in their top ten list of 2016 bicycles. Prices vary by maker and quality, but Coil guarantees that the articles have a price range for any budget and the bikes will give people the best bang for their buck, regardless.
The hope that the team at BestHybridBike-Reviews carries with their latest release is to start several more stories, just like the couple mentioned in the story, at least a few years down the line anyway.
Anyone interested in a getting a new bike, regardless of whether they're looking to start a summer romance or not, is welcomed by the team to browse their entire collection of reviews to find a bike that works for their needs as well.