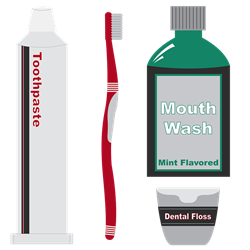 WaterFlosser.org has compiled a helpful guide that shows people what their machines can do and where to find them for the best bargain.
(PRWEB) August 27, 2016
The effects of flossing have been long-ingrained into the hearts and mind of American across the country. People can remember a time when their parents told them to floss and their parents can say they were probably told the same by their grandparents. It wasn't until recently that the effects of flossing had little to no evidence that they had any use at all. "Everyone around the world gave a sigh of relief," said spokesman for WaterFlosser.org Jeffrey Atkins.
The use of floss is a bit of a painful process for most and tends to be unbearable for those that suffer from sensitive teeth and gums. The team at WaterFlosser.org is helping people make the transition by releasing a new set for guides to show them a different type of flossing that has proven results for killing 99% of bacteria, preventing mouth diseases like gingivitis and plaque development, and is even soothing to sensitive mouths everywhere.
Water flossers are inexpensive machines that use water pressure to clean the mouth effortlessly. WaterFlosser.org is a company dedicated to providing people with free information about these machines and where they can buy them for the lowest price, typically averaging between $30-50 dollars. To help people make the switch from the regular flossing routine to these tried and true instruments of oral hygiene, the team at WaterFlosser.org has compiled a helpful guide that shows people what their machines can do and where to find them for the best bargain.
WaterFlosser.org's Water Flosser Guide
The guide first goes through what a water flosser is and how it work. People are usually skeptical when they've never heard of these machines, so the guide goes into how these flossers generate force and pulsates a steady flow of water to clean every inch of the mouth, effectively doing what regular floss could never achieve.
WaterFlosser.org gives people a breakdown of why these devices are so effective and who best would benefit from them, taking an honest approach to each machine.
Next, the guide shift focus to provide people with the top selling water flossers and where people can get one. The newly released articles go into extreme detail about the top-performing models.
Burch and his team know that if people new to these machines are willing to give them a try they are confident that these devices will become the new common means of flossing, given their proven ability to improve oral health and develop a better smile.
People can find more information about the best-selling water flossers and how they can help improve oral health by going to the site's main page as well.