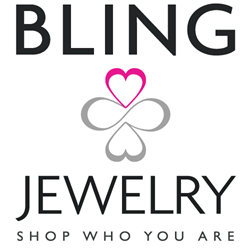 Bling Jewelry is recognized for the first time as an Inc. 5000 Honoree.
New York, NY (PRWEB) August 17, 2016
Bling Jewelry (http://www.BlingJewelry.com) owns a unique place in the international jewelry market by controlling its supply chain from design to manufacturing, marketing to distribution. Now, their evolution and growth have been recognized by their first placement on the prestigious Inc. 5000 list for 2016.
On the surface, Bling Jewelry has a bright and style-centric brand message, empowering their vast customer base to "Shop Who You Are" from a selection of over ten thousand unique jewelry designs. Behind the scenes, Bling Jewelry is a data-driven e-commerce powerhouse with highly systematic operations and sophisticated business systems.
"Style and an eye for quality products are vital to our success," explained CEO and Founder Elena Castaneda from the Amazon Marketplace Women's Entrepreneur Conference, where she is a featured speaker. "But understanding data and being responsive to trends has allowed us to scale rapidly, with additional room for massive growth."
Elena first started selling jewelry online in 2002 by self-funding her business with personal savings and maxing out her credit cards. Today, her brand Bling Jewelry sells globally and is among the top jewelry sellers on Amazon. Bling Jewelry's Inc. 5000 accolades follow hot on the heels of receiving an Internet Retailer Magazine Second 500 honor, being ranked #11 overall in its primary merchandise category.
Bling Jewelry is a privately held corporation.