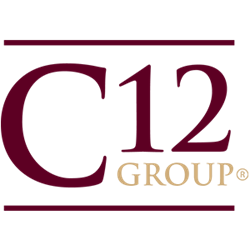 We are called to a greater purpose than profits or revenue, but running a great business is integral to fulfilling that purpose!"
New York, New York (PRWEB) August 18, 2016
The Inc. 5000 list represents a unique look at the most successful companies within the American economy's most dynamic segment— its independent small businesses. Companies such as Microsoft, Dell, Domino's Pizza, Pandora, Timberland, LinkedIn, Yelp, Zillow, and many other well-known names gained their first national exposure as honorees of the Inc. 5000.
The C12 Group President and CEO, Mike Sharrow, knows that results matter, and the recognition from Inc. 5000 validates the organization's core value.
"We believe all believers are called to truly do 'all things as unto Christ,' which should translate into excellence in economic performance, human flourishing as well as eternal impact in and through the business. Financial growth is not our true bottom line, but it is a permission to play as part of our testimony. We are called to a greater purpose than profits or revenue, but running a great business is integral to fulfilling that purpose!"
The C12 Group is the nation's largest network of Christian CEOs, business owners, and executives with nearly 2000 Members in over 90 major metro markets. Through monthly peer advisory group meetings, C12 Members gain insight and wisdom from those who have been there. Members encourage and hold each other accountable to the core values and Biblical principles that guide them while learning to work on their business, not in it.
"The Inc. 5000 list stands out where it really counts," says Inc. President and Editor-In-Chief, Eric Schurenberg. "It honors real achievement by a founder or a team of them. No one makes the Inc. 5000 without building something great – usually from scratch. That's one of the hardest things to do in business, as every company founder knows. But without it, free enterprise fails."