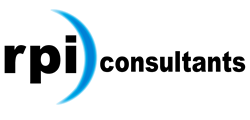 The growth that we've experienced over the past several years is due to a mix of outstanding people and amazing clients.
Kansas City, MO (PRWEB) August 18, 2016
RPI Consultants launched a new office in Kansas City, MO in the neighborhood known as The Crossroads. Having previously held their office on The Country Club Plaza, this new office features a fully furnished kitchen area where RPI holds "First Friday" parties. First Friday's are Crossroads districts art walks where galleries and shops throughout The Crossroads keep their doors open to the public later than they generally would and often provide refreshments. Bands and street performers can generally be found performing as well.
This new office is the result of RPI's Imaging Strategy and Technical Services practice experiencing substantial growth over the past several years. RPI's imaging practice mainly focuses on software created by Lexmark Enterprise Software including Perceptive Content (formerly known as ImageNow), Kofax KTM, and Perceptive Capture (formerly known as Brainware).
Geoff Lilienfeld, RPI Partner and Practice Director of the Imaging Strategy and Technical Services practice states that, "The growth that we've experienced over the past several years is due to a mix of outstanding people and amazing clients. We perform a mix of services including ImageNow upgrades to Perceptive Content version 7.1.x, eForm development, iScript development, and system enhancements. Having a great workspace where everyone feels at home is key to the RPI culture."
RPI Consultants has managed to hire and retain top ImageNow consultants / Perceptive Content consultants, Perceptive Capture consultants, and Kofax KTM consultants.
RPI now has three main offices: Baltimore, MD; Tampa, FL, and Kansas City, MO. RPI's Tampa office includes a large Lawson technical consulting team that has performed numerous successful Lawson upgrades.
About RPI Consultants 
RPI Consultants is a business applications implementation and optimization firm focused on delivering best practices through technology, systems integration, and process redesign. The RPI team includes certified technical and functional experts in Infor's Lawson products; Kronos; and Lexmark's Perceptive Content, Perceptive Capture and Kofax, as well as other automation technologies, to enhance the procure-to-pay, financial reporting, and human resources processes.
RPI's model focuses on delivering solutions to specific business problems through on-demand strategic intervention. Our team-based approach allows us to leverage the best resources part-time, on a task-by-task basis, while working closely with our clients to identify opportunities to minimize costs associated with travel and downtime. RPI prides itself on providing customers with the most value for their dollar, delivering value-added information and genuinely caring about the outcome of an engagement.